Submitted by Rhonda Dew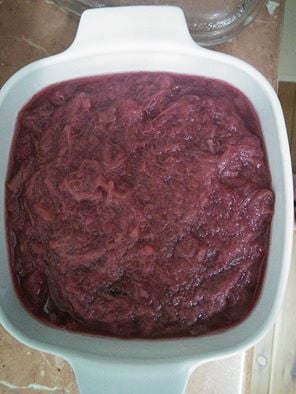 Stewed Rhubarb and Apple
Ingredients
1 bunch rhubarb chopped into 2cm pieces

3 green apples peeled chopped up

The vanilla from inside one vanilla bean

1 cinnamon stick

A splash of water
Instructions
1. Chop us Rhubarb into 2 cm pieces and place in slow cooker (do not use the leaves as these are poisonous)

2. Peel and Chop apples and place in slow cooker

3. Cut Vanilla pod down the center and scrape out the black paste add add to slow cooker

4. Place Cinnamon stick on top of ingredients

5. add a splash of water over the top of ingredients

6. Place lid on top and turn slow cooker onto HIGH

This can be used to accompany porridge, cereal, have with ice cream or yogurt.

Cook as a crumble, slice or whatever you like.