Submitted by Renae Mccallum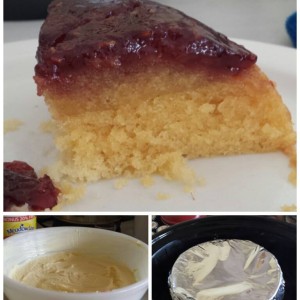 Steamed Jam Pudding
Ingredients
2 eggs

2 tablespoons milk

133g butter, at room temperature

133g caster sugar

133g self-raising flour, sifted

1 teaspoon vanilla extract

Extra butter to grease the pudding bowl

Your preference of any flavoured jam or marmalade
Instructions
Using a mixer, cream the butter with caster sugar until the mixture is pale, light and fluffy. The sugar should be completely dissolved ie there is no graininess in the texture.

Beat in a tablespoon of the flour into the butter mixture.

Beat the eggs with the milk. (In a seperate bowl)

Add a few tablespoons of the egg and milk mixture to the butter mixture, beating continuously until the egg is fully incorporated into the butter before adding another few tablespoons. If you add the egg mixture too quickly, your batter will curdle. Repeat until all the egg is added.

Beat in the vanilla extract.

Then gently fold in the sifted self-raising flour.

Grease a pudding bowl/basin with softened butter. Put a few good dollops of jam/marmalade into the bottom of the bowl. The marmalade should be about 2 - 2.5cm deep.

Pour the sponge batter into the bowl. Don't fill it right up to the top. Leave about 1 cm space from the top of the pudding bowl

Cut a sheet of foil into a large circle, sufficient to cover and overlap the sides of the pudding bowl, whist still allowing enough slack over the top of the bowl to allow for the pudding to rise.

Tie kitchen string to very tightly just under the lip of the pudding bowl to ensure that the pudding mixture is tightly sealed and no water gets in.

***ALSO PUT A TEA TOWEL UNDER THE LID***

Place into slow cooker, fill with enough boiling water to submerge the pudding but not covering the bowl..and steam the pudding for approximately 2 - 2 1/2 hours on low, depending on how fast your sc works (every ones is different)

Unmould the pudding onto a plate.

Serve hot with warm custard and or cream and enjoy!!!