Submitted by Christy Roth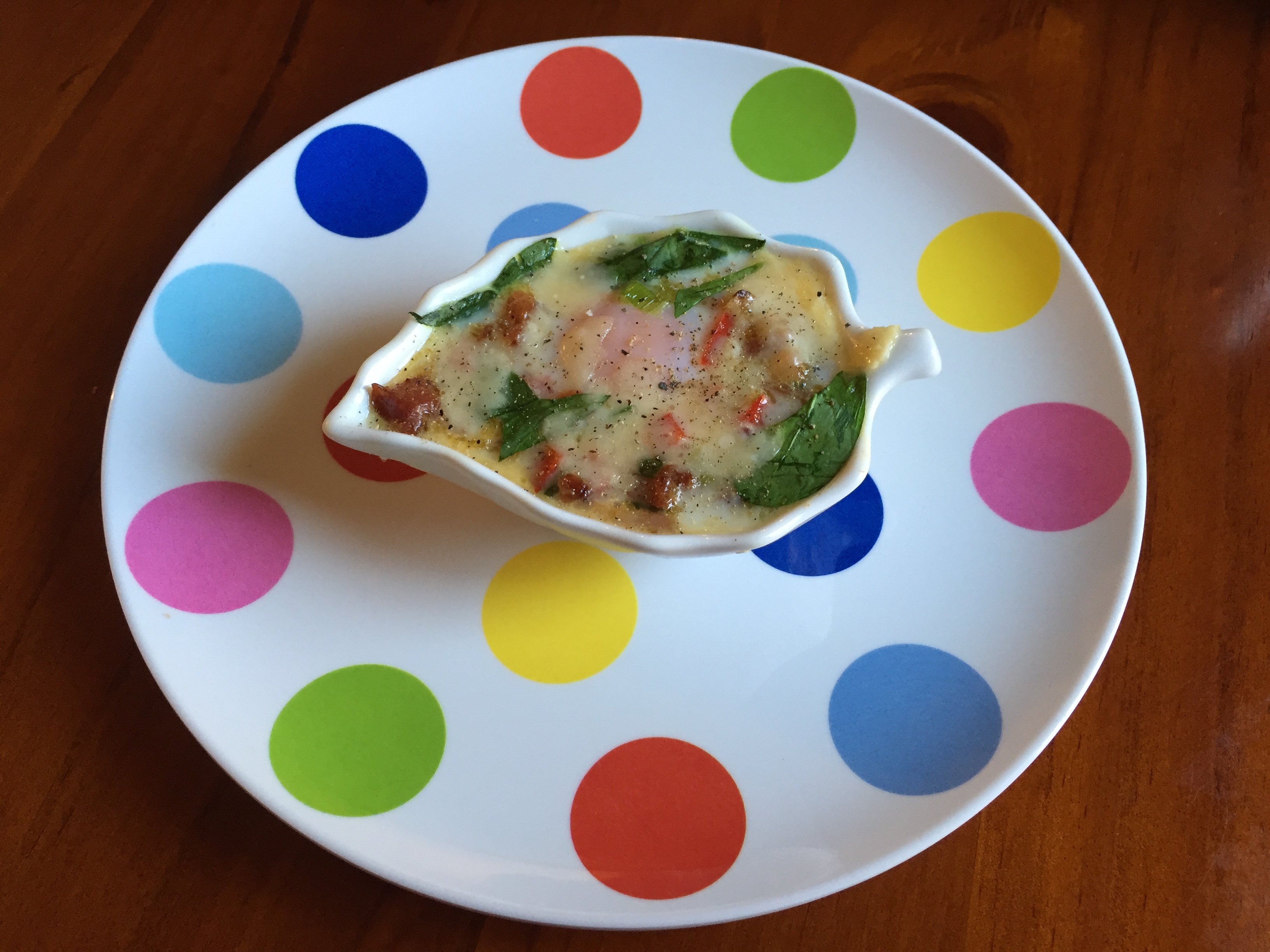 Spanish baked eggs
Ingredients
6 eggs

1/4 red capsicum, diced

2 rashers streaky bacon, diced

1 chorizo, diced

1 spring onion, chopped finely

1 cup baby spinach, chopped

50g parmesan cheese, shaved

Black pepper for garnish
Instructions
Either in a searing slow cooker set to sear, or in a separate frypan, fry chorizo, bacon and onion until the oils are released from the chorizo.

Take 6 ramekins and crack an egg into each one. Add baby spinach, red capsicum, bacon, onion and chorizo and lightly stir through so that everything is mixed but the yolk of the egg doesn't break.

Sprinkle with shaved parmesan and cook on high for 45 minutes. Serve garnished with freshly ground black pepper.

*N.b. For a variation, instead of leaving eggs whole, break the yolks of the eggs and mix thoroughly with other ingredients before cooking.