Submitted by Paulene Christie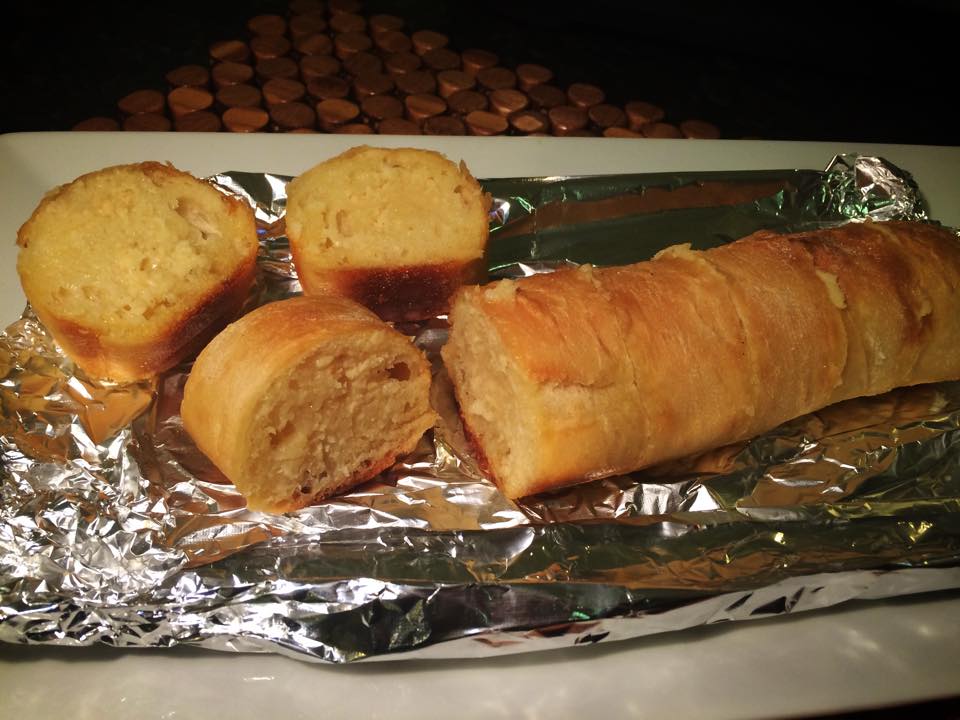 Slow Cooker Garlic Bread
Ingredients
1 x rustic baguette bread stick (approx 30cm)

Butter - approx 4 tbsp

Minced garlic - approx 3-4 tsp
Instructions
Take Baguette and make slices into the bread every 3cm or so along it (do not cut all the way to the bottom)

In each slice add butter - I found slicing the butter in thin slices then cutting these into squares made it easy to add a butter slice to each cut.

Add a 1/4 tsp of minced garlic to each slice in the bread.

Wrap tightly in alfoil and cook in slow cooker on HIGH for 1hr.

No tea towel required.

Take care when opening foil parcel as steam will release.