Submitted by Jacqueline Stock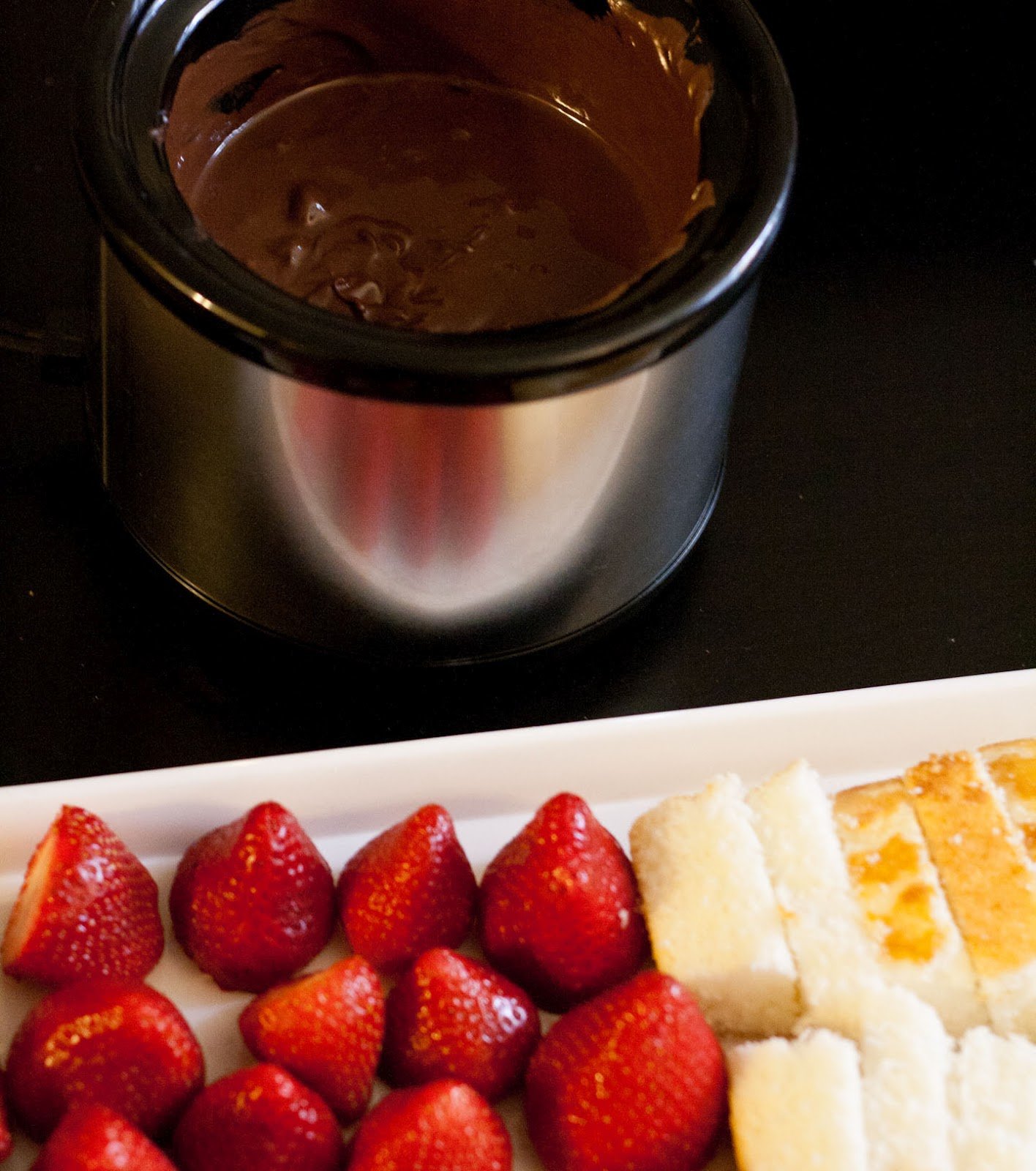 Slow Cooker Chocolate Fondue
Ingredients
12 ounces semisweet chocolate, coarsely chopped

4 ounces bittersweet chocolate, coarsely chopped

1 cup heavy cream

1/2 cup milk

1 teaspoon vanilla extract

Pinch salt

2 tablespoons bourbon or orange, coffee or hazelnut liqueur, optional

Dippers like pretzels, cake, strawberries, cookies,

fruit and lollies for dipping
Instructions
Put the semisweet chocolate, bittersweet chocolate, cream, milk, vanilla and salt in a 6-cup heatproof glass bowl that will fit completely inside a slow cooker. Cover and cook on low for 45 minutes.

Uncover and stir the chocolate mixture until smooth. Stir in the bourbon or liqueur if using. Continue to cook, covered, until the chocolate is completely melted and warm, 15 to 30 minutes. Whisk the mixture until smooth. Switch the slow cooker to the warm setting and either spoon the chocolate mixture into small serving bowls or serve it right out of the slow cooker with assorted dippers on the side.

Tip: While keeping the fondue warm, water will collect on the inside of the lid of the slow cooker; when you remove the lid to stir the fondue, wipe the excess water off as too much water dripping into the chocolate will eventually cause it to seize or separate.

Cook's Note: The fondue can be kept for several hours on the warm setting. If the chocolate seems to be getting too warm or starts to simmer around the edges, remove the lid and stir well to cool the chocolate slightly.