Submitted by Kate Armstrong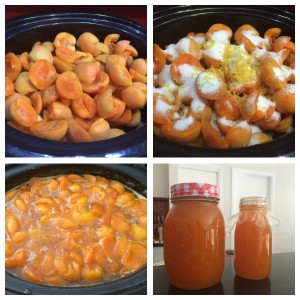 Slow Cooker Apricot Jam
Ingredients
3.5kg Apricots

2.5kg sugar

Zest and juice of one lemon

1x 50g pack Jamsetta.
Instructions
Cut apricots into half's/quarters and remove stones.

Add apricots, sugar, lemon & zest to the slow cooker.

3hrs on high with the lid on, stirring occasionally; 1hr on low, lid off stirring occasionally.

Blend (I like it smooth and thick v's chunky).

Jamsetta is optional, makes it set thicker. I got a cup, used half of the jamsetta pack & some of the pured fruit to mix and added it in. Bottled it up and done!