Submitted by Felicity Barnett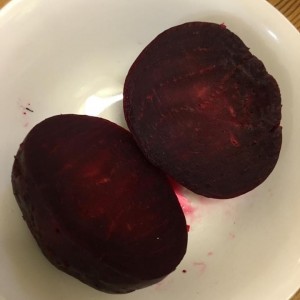 Slow Cooked Roast Beetroot
Ingredients
Whole Beetroot, washed and green ends trimmed

Water
Instructions
Wrap beetroot individually in baking paper and twist top.

Pour about 1-2cms of water in slow cooker bowl.

Place beetroot in slow cooker.

Cook on high for 3-5hrs (Woolworths 1.5L sc), until soft.

Remove from slow cooker and carefully unwrap, be careful of escaping steam.

Carefully rub with paper towel or gently scrape with edge of a fork to remove skin.