Submitted by Paulene Christie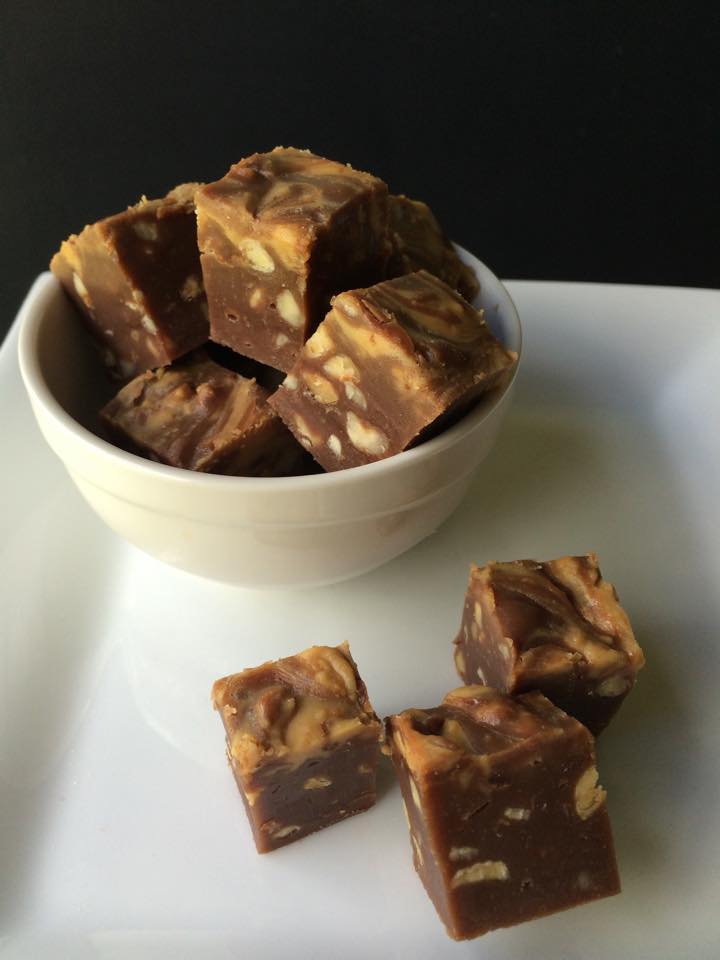 Peanut Butter & Hazelnut Choc Fudge
Ingredients
550g hazelnut chocolate

1 tbs butter

1 tbs vanilla essence

1 x 395gm can condensed milk

3 tbsp of peanut butter

2 additional tbsp of peanut butter to marble on top of finished fudge
Instructions
Break up the chocolate into chunks and place all ingredients into slow cooker

On Low lid off

Stir every 15mins or so for approx 90 mins (some slow cookers need up to 120mins) use a metal spoon to stir.

When you are stirring you will see a slight crust type form on the surface as you stir and it kind of comes away from the edges a little. This is the best sign that its done.

Pour into baking paper lined tray, approx 20cm x20cm

Heat the additional peanut butter in the microwave until runny. Pour over fudge in the tray and use a wooden skewer to drag the peanut butter around the surface of the fudge in swirls to make a marbled effect.

Place tray into refrigerate until set. This usually takes 2-3hrs at least but I leave mine overnight before cutting for a firm finish.

When set firm cut into squares and store in fridge.

Fudge Frequently Asked Questions here!