Submitted by Aliesha Stroombergen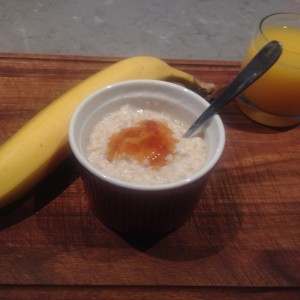 Overnight Porridge for One
Ingredients
2 tbsp Steel cut oats

2/3 cup water
Instructions
Place oats and water in a ramekin with lid (or small bowl and cover with a plate).

Place in slow cooker on a trivet (I find of I place it directly on the SC then it gets a thick crust on the bottom)

Cook for 8 hrs on low. Serve with your favourite toppings.

Note: this can be cooked for 6 hrs on low if necessary.