Juicy corned silverside with a hint of orange
Submitted by Karen Stuckings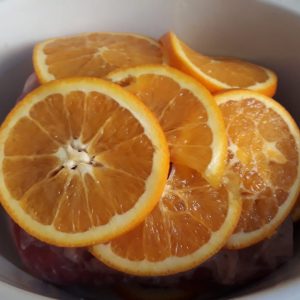 Orange corned silverside
Juicy corned silverside with a hint of orange
Ingredients
1 piece of corned silverside (size to suit your needs)

1 orange thinly sliced
Instructions
Place half the orange slices on the base of insert

Rinse meat under cold water (optional)

Place meat on top of orange

Cover meat with remaining orange

Nothing else, not even water

Cook on low 8 hours or until cooked

Even though cooked with no added liquid it is still juicy.

The orange flavour is mild and through the whole piece of meat.

Cooked in Aldi 3L slow cooker.