Submitted by Cheng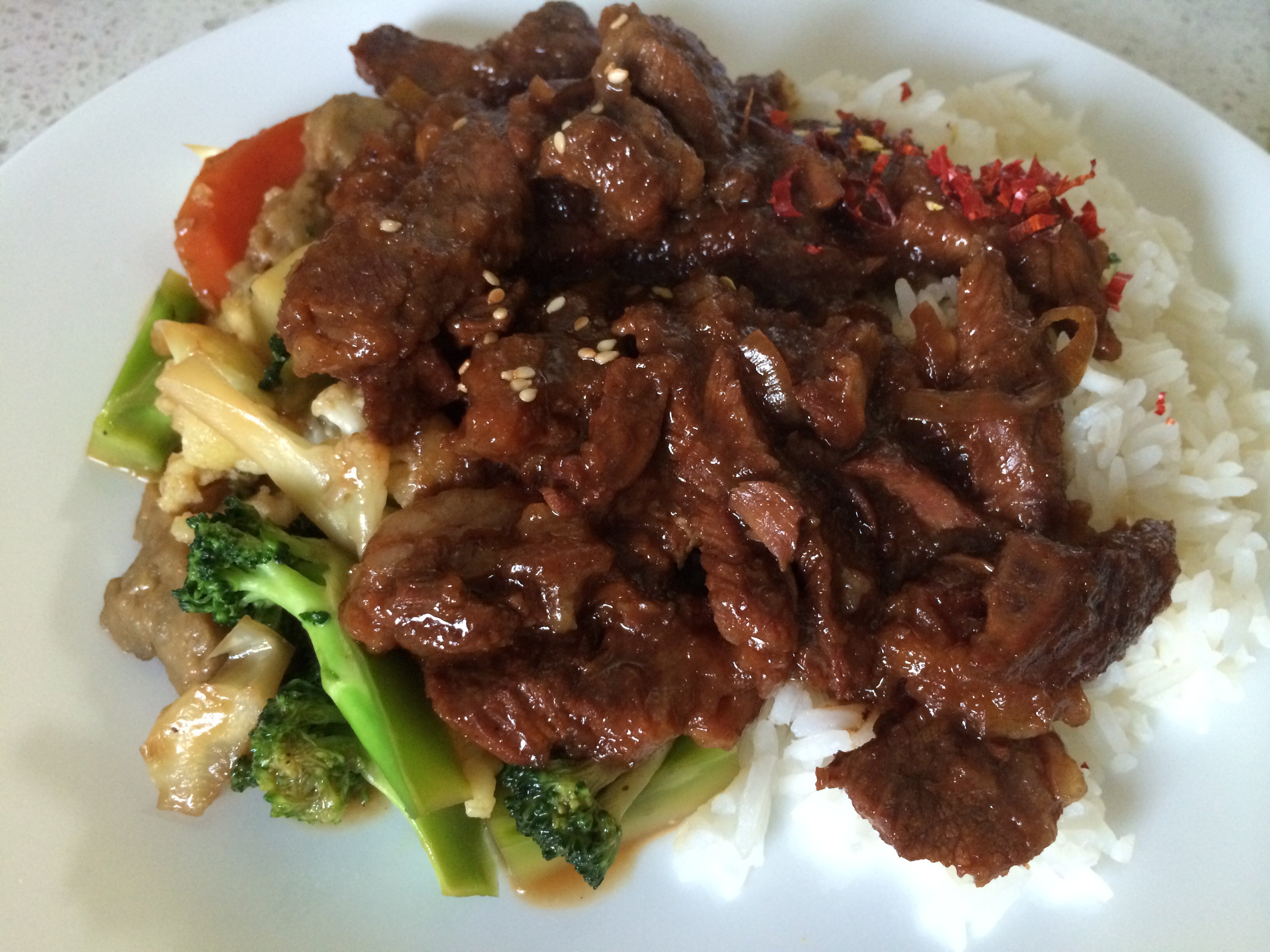 Mongolian beef
Ingredients
Chuck beef 650g thin sliced

1/4 cup (30g) cornflour

2 tsp (40ml) olive oil

1 onion thinly sliced

1 tbsp minced garlic

3 spring onion, sliced diagonally into 1cm pieces

1/4 cup (65ml) soy sauce

1/4 cup (65ml) water

1/4 cup (40g) brown sugar

1/2 tsp minced fresh ginger root

1/4 cup (65ml) hoisin sauce

A dash of sesame seed oil
Instructions
Place chuck steak and cornflour in a re sealable plastic bag.

Shake the bag to evenly coat the chuck steak with cornflour.

Allow steak to rest for 10min.

Heat oil in frying pan over medium-high heat.

Cook steak until evenly browned, 2-4 minutes.

Place onion, garlic, chuck steak, spring onion in slow cooker.

Mix soy sauce, brown sugar, water, ginger, hoisin sauce and sesame seed oil, pour over veg and beef.

Cook on low setting for about 3.5 to 4 hours.

Serve with stir-fried vegetable and steamed rice.