Submitted by Paulene Christie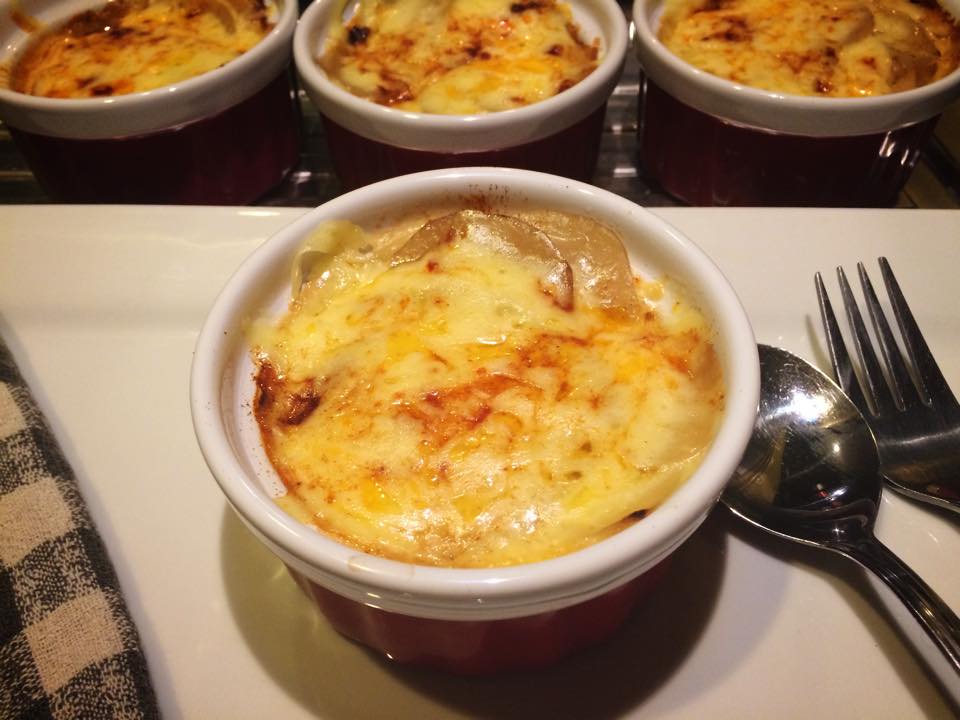 Individual Creamy Potato Bake Cups
Ingredients
2 large potatoes, peeled and sliced thinly

1/4 onion fine diced

50g diced bacon

1 tsp minced garlic

2 x 1/2 cups grated tasty cheese

250ml cooking cream

Ground paprika to garnish
Instructions
Lightly spray 4 ramekin cups with non stick spray.

Layer 1/2 of the potato slices between the 4 ramekins.

Scatter the bacon and onion between the 4 ramekins.

Top the ramekins with 1/2 cup of cheese divided between the 4.

Top with remaining potato between the 4 ramekins.

Pour the cooking cream over the top, again divided between the 4 ramekins.

Pour water into the slow cooker insert to approx 1 inch deep.

Lay a metal trivet in base of slow cooker and sit the 4 ramekins on this trivet to elevate them out of the water.

Cook on HIGH for 4hrs with a tea-towel under the lid.

30mins prior to serving top with remaining 1/2 cup of grated cheese per ramekin.

Sprinkle lightly with ground paprika to give a browned appearance (or you may choose to finish in oven to brown)

Serve 1 ramekin per person as a side dish.

Delish!!