Submitted by Paulene Christie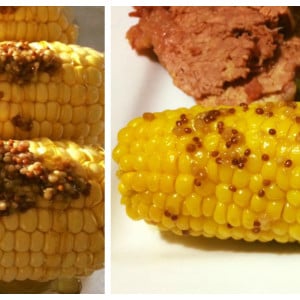 Honey Mustard Corn Cobs
Ingredients
Fresh corn cobs, husks removed and corn rinsed of husk hairs

1 tsp butter per cob

1 tsp wholegrain mustard per cob

1 tsp honey per cob

Aluminum foil to wrap
Instructions
Lay out a rectangular sheet of foil on your bench

Lay corn in centre of foil

Spread mustard on each cob

Top each cob with spoon of butter

Drizzle honey over cobs

Fold foil into a parcel around corn (bring long sides together and folded over first, then both ends folded up tight works well)

Place into slow cooker and cook on high for 1 hr 30 mins - I opened parcel and turned corn half way then resealed parcel

Be careful opening the foil tent as hot steam will escape when you do!

Serve with the honey mustard juices drizzled over the hot corn.

SO juicy and fresh with a hint of honey!