Submitted by Chris Stanton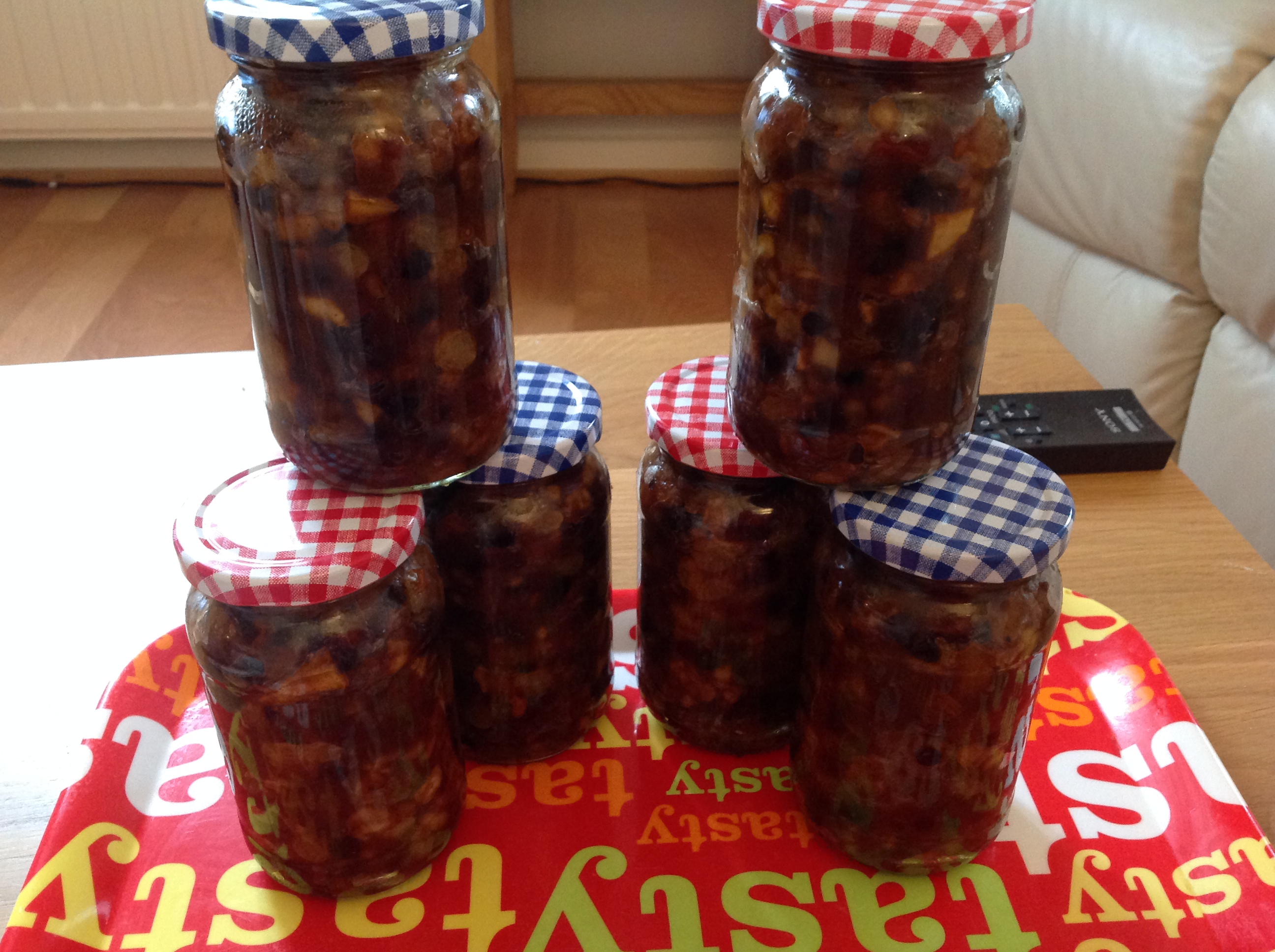 Christmas Fruit Mince
Ingredients
450g peeled, cored, chopped, cooking apples (about 3 apples with a tart flavour)

115g chopped, candied peel

115g washed and chopped, glace cherries

115g chopped, ready to eat apricots

115g chopped, blanched almonds

150ml brandy ( keep half for end of cooking) Can be omitted if want

225g currants

225g sultanas

450g seedless raisons

225g soft dark brown sugar

225g suet

grated zest and juice of 2 lemons and 2 oranges

2 teaspoons ground ginger

1 teaspoon all spice

1 teaspoon cinnamon

half teaspoon fresh grated nutmeg (can be omitted)
Instructions
Add all ingredients to Slow cooker BUT only half of the brandy.

Cook on HIGH for one hour..... then cook on LOW for a further hour. Stir and turn off.

When contents of slow cooker are cooked and cooled stir in rest of brandy

Spoon into sterilised jars.

Will keep for up to a year but once a jar is opened will keep for about 2 weeks.