Submitted by Susan Heine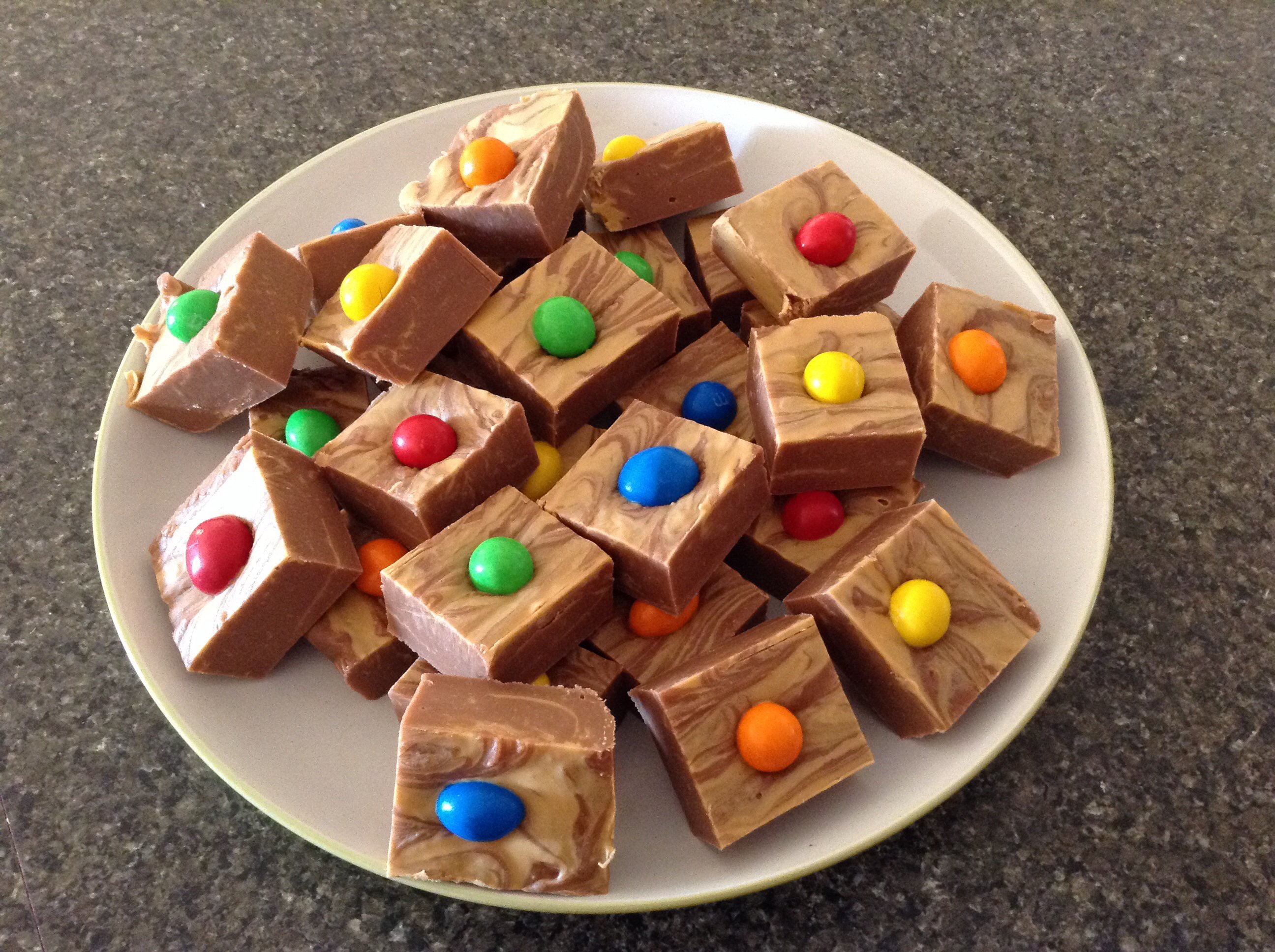 Chocolate Peanut Butter Fudge
Ingredients
1 1/4 blocks Milk Chocolate broken into pieces

1 1/4 blocks White ( Dream) Chocolate broken into pieces

1 tin Condensed Milk

1 tablespoon butter

1 tablespoon Vanilla

Approximately 3/4 cups Peanut Butter melted (add a pinch of sea salt - optional)

Peanut M&M's
Instructions
Put chocolate, condensed milk, butter and vanilla in slow cooker, lid off, for 1 - 1 1/2 hours HIGH, stirring every 10-15 minutes.

Pour half of the fudge mix into a lined slice pan.

Drizzle half of the melted Peanut Butter over the mixture, then add the rest of the fudge before drizzling remaining Peanut Butter over the top. Lightly mix all together by running a cake skewer back and fourth through the mixture.

Decorate the top of the Fudge with M&M's then put into the Fridge to set for about 4 hours.

When the Fudge is set, cut into squares and enjoy!

Keep Fudge in a sealed container in the Pantry/cupboard.