Submitted by Rachel Hodgkinson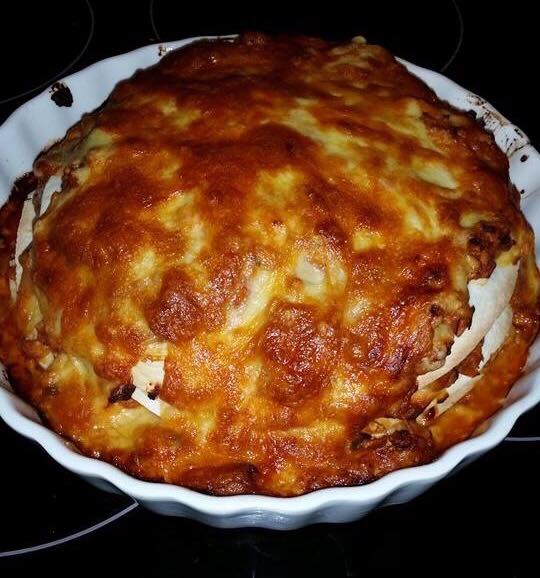 Chicken Taco Tortilla Stack
Ingredients
500grams chicken mince

1 large chicken breast

Garlic (as to your taste)

2 or 3 grated carrots

1 brown onion

Chicken oxo cubes (1 or 2)

2 packets of taco seasoning

Jar of salsa

1 can of tomatoes

1/2 cup of water

Tortillas

Cheese (pizza cheese or tasty)

Sour cream
Instructions
-Dice onion and brown with garlic and meat in slow cooker on low.

-Sprinkle taco seasoning and oxo cube on chicken and mix through.

-Add grated carrots,tomatoes,salsa and water.

-Cook on low for 4 to 5 hours till reduced.

-Grease a pie dish.

-Layer with meat first, then cheese and then tortilla. Repeat.

-Make final layer meat and top with cheese.

-Place in oven on 180C for 15/20mins until cheese has melted.

-Enjoy!