I absolutely LOVE my Breville 7L Flavour Maker!
However for a lot of households this is too large for their needs.
So for them this 5L version is perfect!
It's still big enough to fit a large roast, long lamb shanks or big soups etc but it still compact enough for the smaller family.
And Breville still have the astounding slow cook to oven option in this machine that I love in it's larger version!
I never used to be someone who pre-browned or seared my meat before slow cooking.  Why waste the time and extra dishes was my motto!
And then I was introduced to searing slow cookers like this one.  No extra dishes!
The inner slow cooking pot just lifts out and sits directly on your hotplate/stove.  So not only do you save dishes but you also keep all those flavour packed little browned bits of taste right there in your slow cooker to continue to add flavour as your meal cooks.
THEN … it gets better ….
After you slow cook your meal you can then pop the inner slow cooker dish of this unit directly into the oven or under the grill for browning!  Right in the same pan still.
I love this 🙂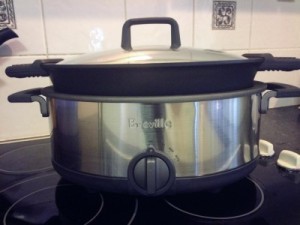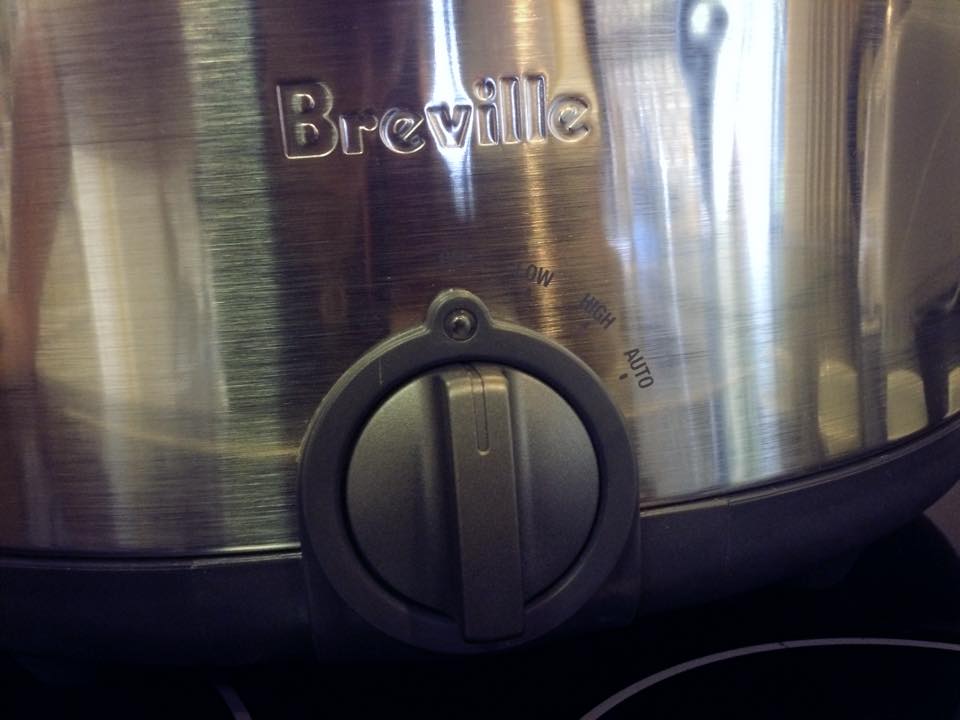 Features:
– 5L capacity for average family sized meals
– Removable easy sear pan.  Designed for searing on the stovetop, slow cooking and roasting in the oven.  Xylan premium non stick for easy clean.  And because it's not ceramic no chance of breaking/chipping this bowl.
– Tempered domed glass lid also suitable for use in the oven
– Pan and lid can be washed in dishwasher but for maximum benefit of the non stick surface hand washing is ideal.
– Silicone handle covers for heat protection
– Wrap around element ensures an even temperature throughout the cooking process.
– Premium brushed stainless steel casing design
– Control dial with Low, High and Auto setting for ease and simplicity
– Stainless steel rack included, ideal for roasting
– Searing inner can be used on burner, hotplate, gas, electric or ceramic stovetops
– Auto setting is 2hrs on high then it automatically shifts to cooking on low
– While silicone handles are heat resistant to 250 degrees C, it is not recommended to use for extended periods above 200 degrees.
– RRP of this unit is $149.95
---