Submitted by Paulene Christie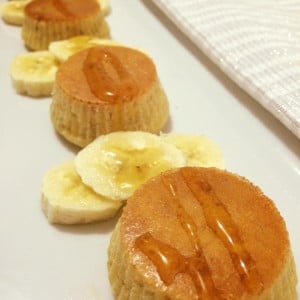 Banana Pikelets
Ingredients
2 cup self-raising flour, sifted

1/3 cup sugar

1 1/2 tbs butter, melted

1 pinch salt

2 egg, whisked

1 1/2 cup milk

2 ripe bananas
Instructions
Combine first 6 ingredients and mix well to combine.

Mash ripe bananas then stir through batter mix

Place 2 tbsp approx of batter into each silicone cupcake case - this will fill them about half way

Sit silicone cases on slow cooker base, cover with tea towel and cook on HIGH for 45minutes or until cooked through in your machine (test when skewer inserted in middle comes out clean).

Serve with fresh banana and a drizzle of maple syrup or honey for breakfast .... or just as they are in lunchboxes for a healthy snack option.