Submitted by Kelly Hicks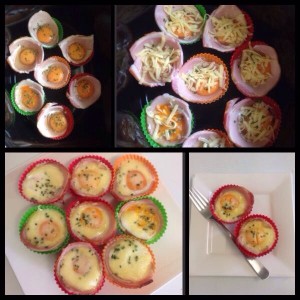 Bacon and egg cups
Ingredients
6 eggs and 6 slices of shortcut bacon (more if you want to make more)

Garlic powder

Chives

Grated cheese

Muffin tray or silicone cups
Instructions
Pre heat your slow cooker to high while you prep the cups.

Use one slice of bacon in each cup..I cut mine 3/4 of the way through the middle so I could shape them to better fit the egg.

Once you've lined all cups with the bacon crack an egg into each and place in the slow cooker. I used an oval 6.5L slow cooker.

Now add a little sprinkle of garlic powder and chives to each cup and top with some grated cheese.

Cook on high for 1 hour with a tea towel under the lid.

Enjoy!