Win a McCormick Food Australia PRIZE PACK!
Posted on April 15, 2019 by Paulene @ Slow Cooker Central 695 comments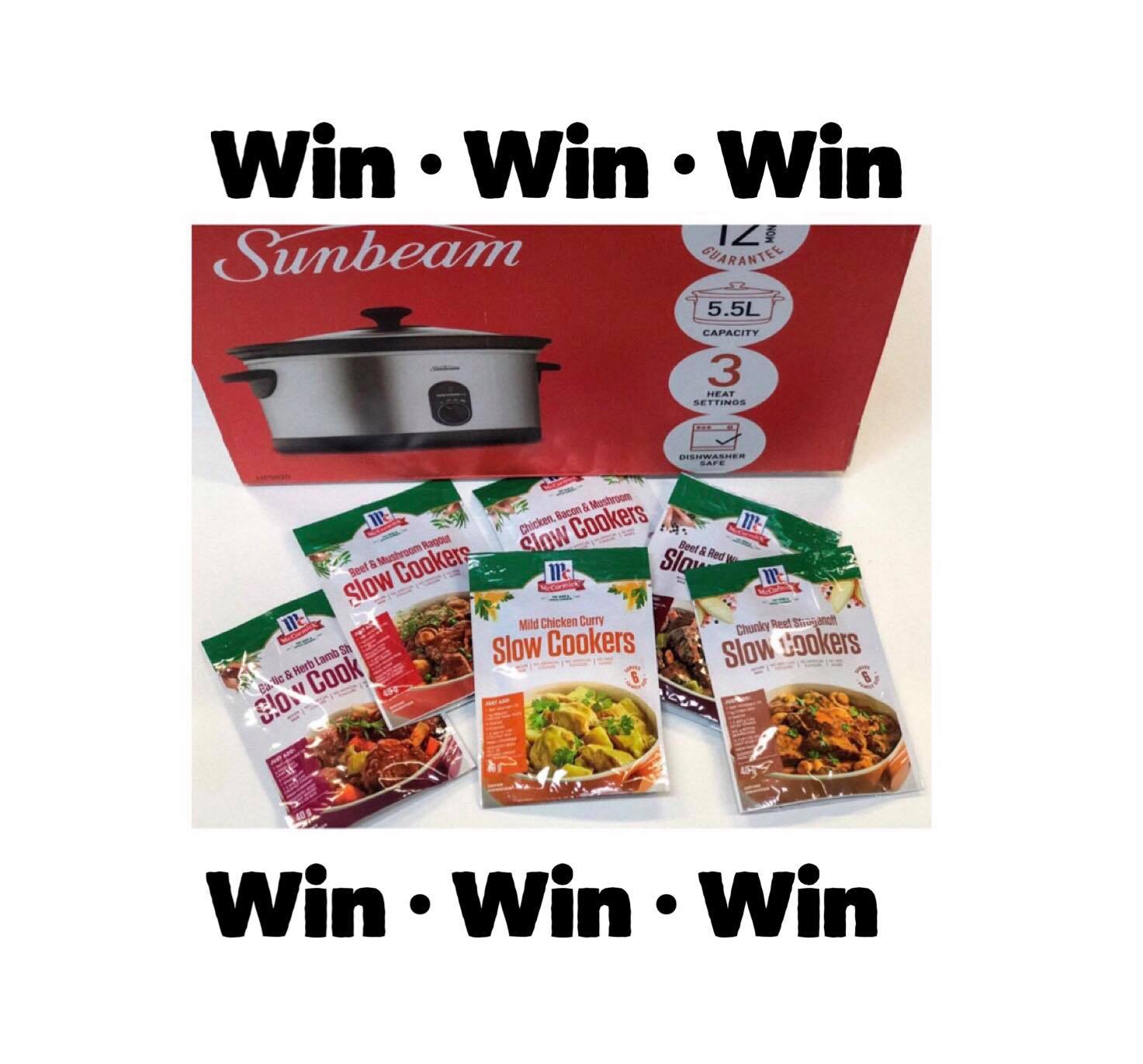 UPDATE 27/5
Last call out to >> 
Winners: 
Robyn 
Leigh Taafe (we've heard from Leigh thanks) 
Runners up: 
Donna Bennett
Wendy Cupid 
Rebecca
If we don't hear from you by June 3rd we will have to relist the prizes to a new Comp and give someone else a chance to win them ❤️
They need a new kitchen to love them 🏡 haha 
————————————-
Slow Cooker Central and McCormick Foods Australia are giving you the chance to win a fantastic slow cooking prize pack!!
And it's so easy to win 🙂
What's even more exciting is that we have not one, but TWO of these great prize packs to give away!
Each prize pack contains:
– 1 sample pack of 6 McCormick Foods Australia Slow Cooking recipe bases in an array of delicious flavours
– 1 Sunbeam 5.5L Slow Cooker (model number HP5520)
Total prize pack value $70 each
To be eligible to win you must:
– Comment below in 25 words or less why YOU would like to win
– Like the McCormick Foods Australia Facebook page
– Be an Australian Resident
Be sure to do all 3 to go in our draw!
Competition Dates:

Competition open from Monday 15 April 2019 to midnight Monday 29th April 2019 AEST
Winners will be notified on this blog, and on a post in our Facebook Group prior to Friday 3rd May 2019 .
Prizes will be dispatched direct from McCormick Foods Australia
It's that easy to win 🙂
Note:  Entry comments won't show right away as all comments need to be approved first, so don't panic if your answer doesn't show immediately, it will later 🙂
Happy slow cooking everyone xx