Submitted by Ngaire Foreman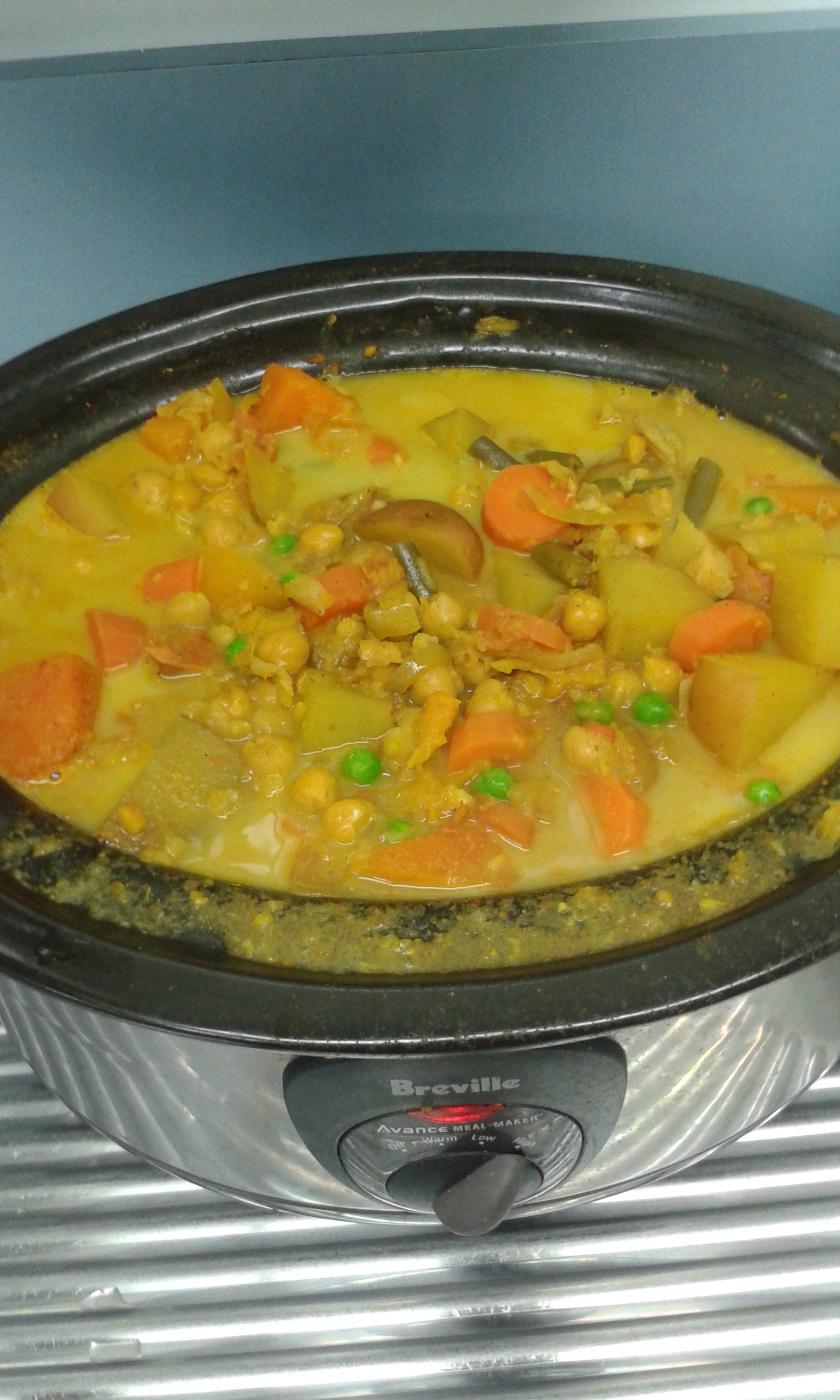 Vegetarian Currry
Ingredients
1 Tbsp Canola oil

4 med Carrots (about 2 cups) sliced1/4 inch thick

1 Onion, thinly sliced

3 Garlic cloves, peeled and thinly sliced

2 Tbsp Curry Powder

1 tsp ground cumin

1/2 tsp garam masala

1/2 tsp turmeric

4-5 red potatoes, diced

1 Sweet potato diced

1/4 small pumpkin diced

1-2 cups fresh or frozen beans

3 Cups canned chickpeas, drained & rinsed

2 Large tomatoes, diced

2 Cups vegetable stock

1/2 cup frozen peas

1/2 cup lite coconut milk
Instructions
In a saute pan, heat the oil until hot. Add the carrots and onion and saute for 3-4 minutes. Add the garlic, curry powder, cumin, garam masala, and turmeric to the pan. Continue to cook for 2 minutes more, until the spices become more fragrant.

Next remove the vegetables from the pan and transfer to slow cooker. Add potatoes, pumpkin, sweet potato, green beans, chickpeas, tomatoes and vegetable stock to slow cooker.

Set the slow cooker on low and cook for 5 1/2 hours. Add the peas and coconut milk and cook for 15 minutes more. Serve with rice.