Submitted by Jennifer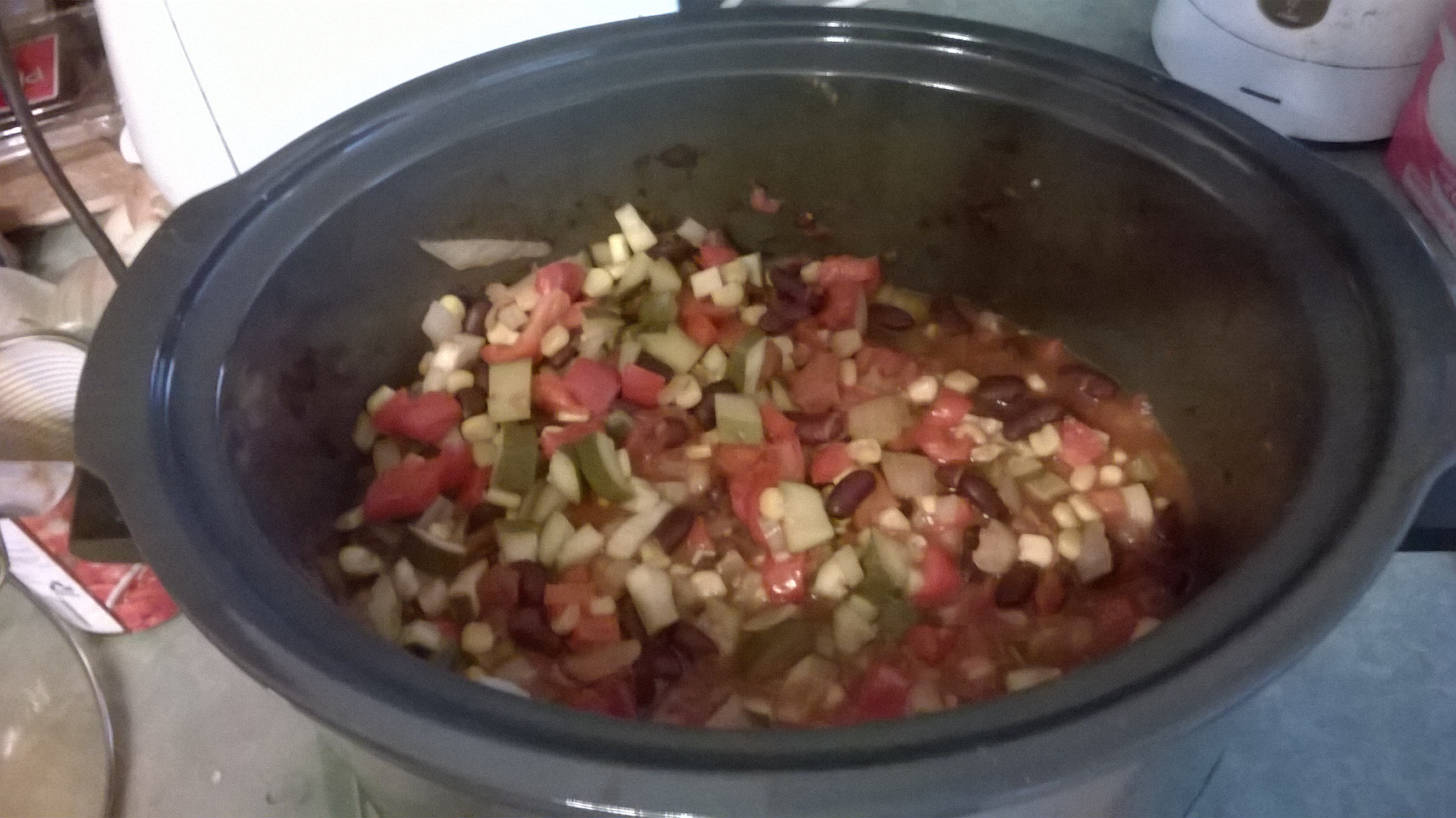 Vegetarian Chilli
Ingredients
2 zucchini diced,

1 red capsicum diced,

1 onion diced,

2 cloves of garlic crushed,

1 can of corn kernels,

1 can of red kidney beans,

1 can of diced tomatoes,

1/2 cup of veggie stock, dried chilli flakes to taste.
Instructions
Combine everything and cook for approx 4 hours on high or longer on low.

Serve topped with a dollop of sour cream and chopped jalapenos with optional rice or tortilla as sides.