Submitted by Robyn Clark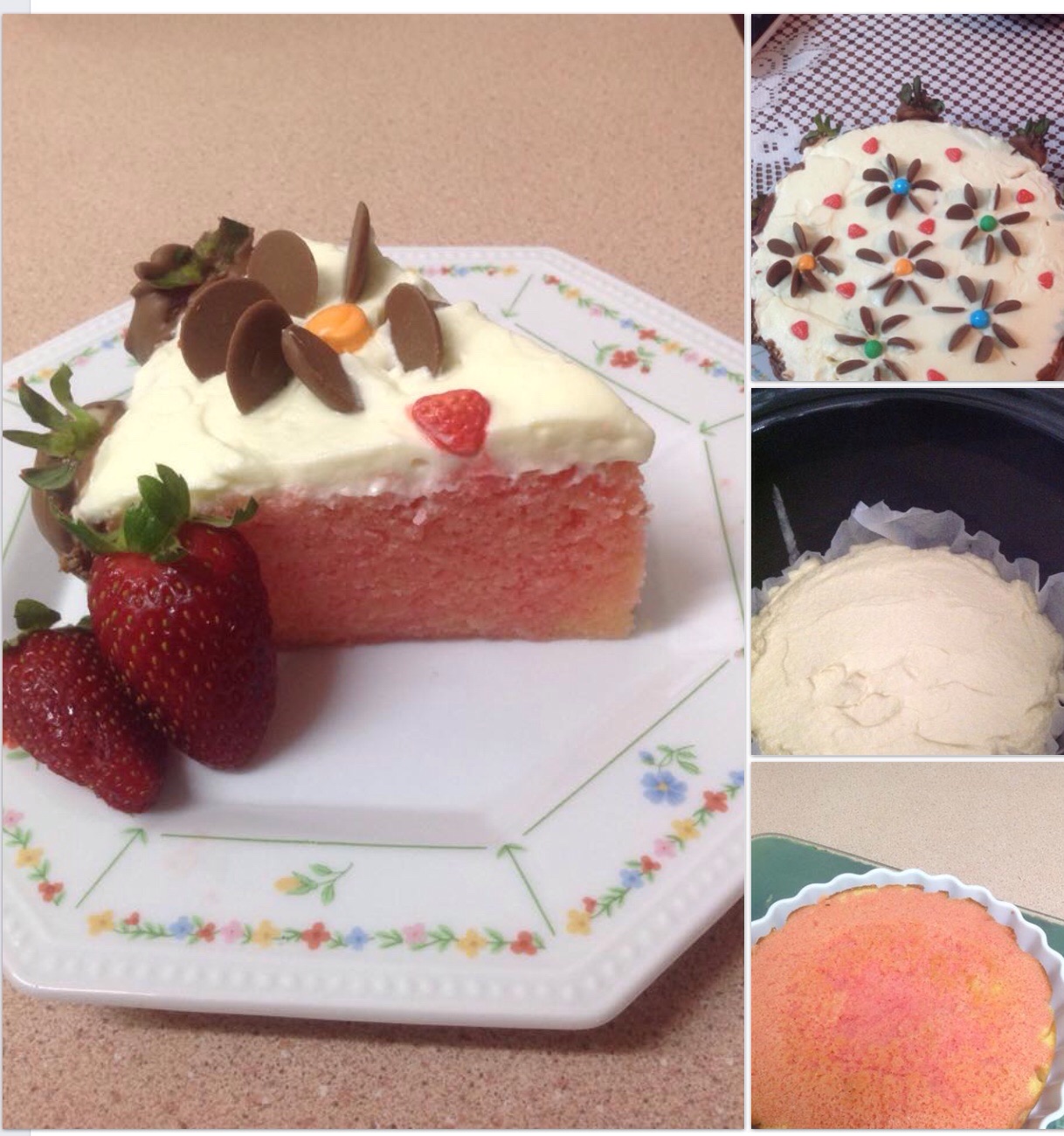 Vanilla Strawberry Chocolate Cake
Ingredients
250 g butter

1 cup castor sugar

1 1/2 teaspoons vanilla

Pinch salt

3/4 cup SR Flour

1/4 cup Plain flour

5 large eggs

1/4 cup custard ( carton or make your own)

3 tablespoons milk.

1 packet strawberry jelly.( make up as per packet while cake is cooling)
Instructions
Cream butter , sugar , vanilla and salt until light and fluffy. Add the eggs in one at a time beating in between.

Beat in the custard.

Fold in the flours and then fold in the milk.

Place mixture straight into the SC on baking paper .

Cook on High 1 hour then low until done, tea towel under the lid.

Allow cake to cool for about 20 mins and then place into a suitable dish ( I used a quiche dish) . Poke holes all over the cake using a fork and pour over your favourite jelly flavour . Set in fridge for a few hours, then decorate however you like.

# works with just a vanilla packet cake mix well too.