Submitted by Nancy Kleinig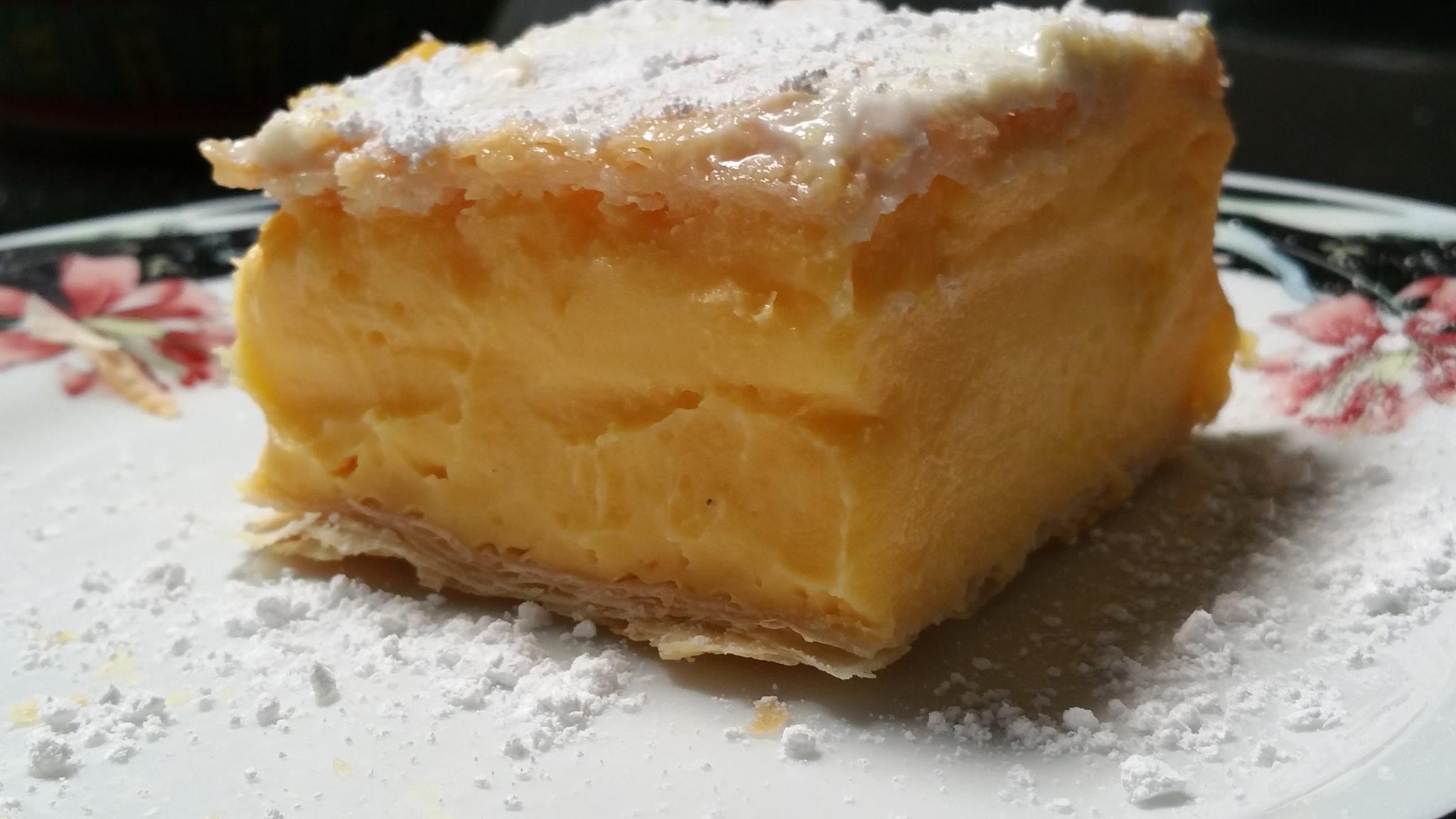 Vanilla Slice
Ingredients
2 purchased sheets of read made puff pastry

250ml (1 cup) milk

1 vanilla bean, split ( I used vanilla essence instead) *note - 2tsp of essence is equivalent to one vanilla bean*

3/4 cup cornflour

1/2 cup custard powder

220g (1 cup) caster sugar

750ml (3 cups) thickened cream

50g unsalted butter

3 egg yolks

Icing sugar, to dust
Instructions
Step 1

Preheat oven to 210C. Line a 23cm square pan with aluminium foil, so that the foil comes up over the sides (this allows you to lift out the slice).

Step 2

Place each pastry sheet on a baking tray lined with non-stick baking paper, then bake for 8-10 minutes or until golden brown. Set aside to cool.

Once cool, place 1 pastry sheet, cooked-side up, in bottom of pan. (You may need to trim it slightly to fit.)

Step 3

Set slow cooker on high, I used a small one 2.4L

Put the cornflour, sugar and custard powder in the slow cooker, and put the milk and vanilla mixture in and whisk until smooth,

Then add cream, mix well.

Place lid on slow cooker and let it cook for about 1 hour or until it thickens, stirring couple times in between.

Add butter, stirring well to combine, then remove from heat and whisk in egg yolks, one at a time, until smooth.

Step 4

Pour into pastry-lined pan and set aside to cool slightly before placing other piece of pastry, cooked-side up, on top. Refrigerate overnight.

Remove from pan, cut into squares and dust with icing sugar.