Submitted by Sage harvey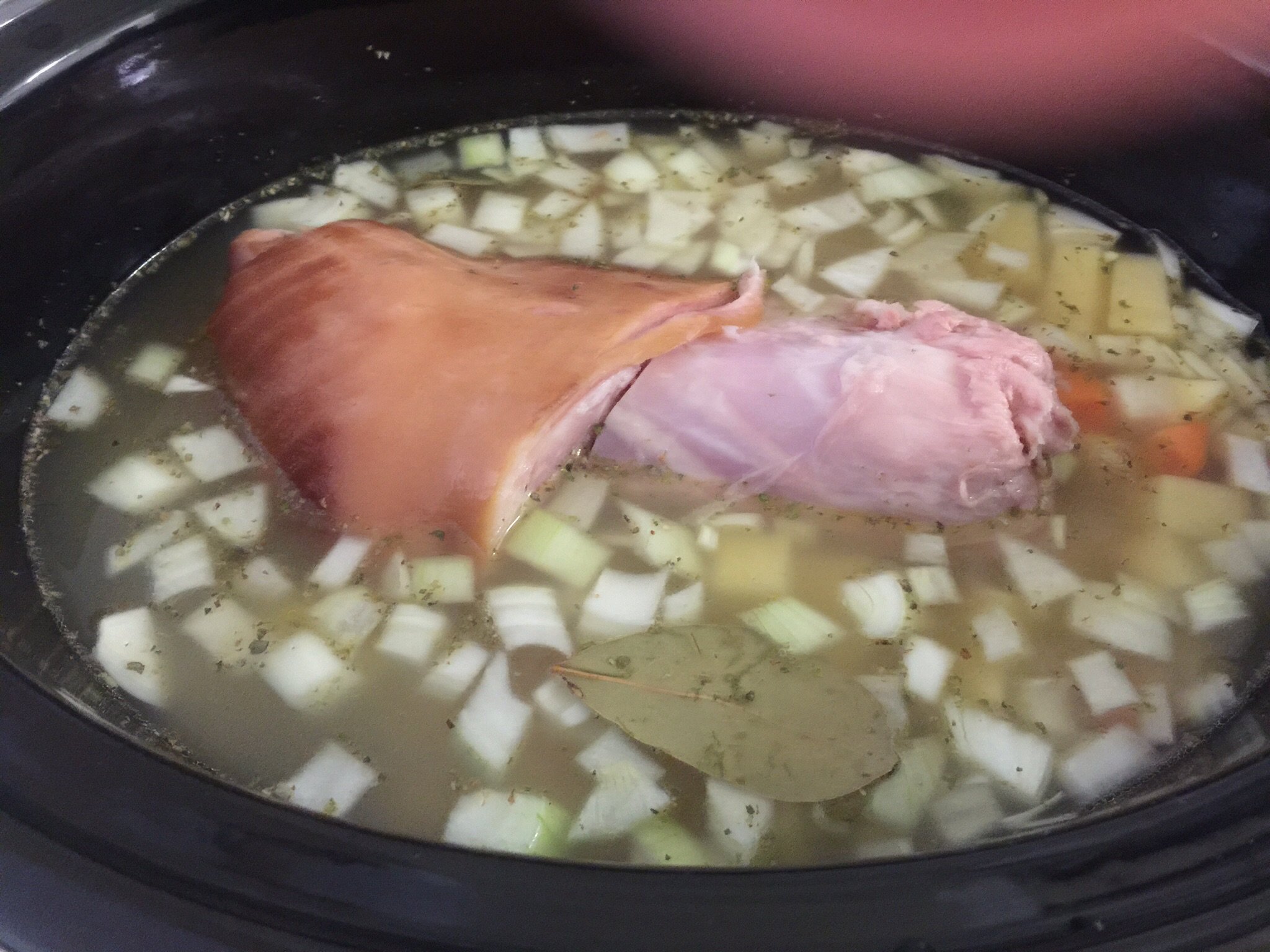 Two Pea and Ham Soup
Ingredients
2 Onions, diced

2 carrots, diced

2 large potatoes, diced

2 cups dry split peas, rinsed and drained

1-2 ham hocks

1/2 tsp marjoram

2 bay leaves (remove before blending)

Black pepper

2 cups frozen peas

Optional

Parsley and lemon juice to serve.
Instructions
Place all ingredients except frozen peas and optional extras into slow cooker, add approximately 6-8 cups of water, till just about covering hocks (see photo). I also added 1 vegetable stock cube, but it certainly did not need this, also do not add salt until after cooking as per taste, as hocks provide enough salt for this.

Cook either on low for 6-8 hours, or high for 4-6 hours, 30 mins before serving, remove hocks and add in frozen peas. When hocks are cool enough, cut/break up into small pieces and discard bones. With a hand blender, blend soup until smooth. Add meat back to dish, add optional extras and serve with a nice crusty bread 🙂

All ingredients in this recipe are give or take- if you don't have something leave it out and substitute with more of anything else- no potatoes, add extra cup of split peas etc.