Submitted by Sandra Rielly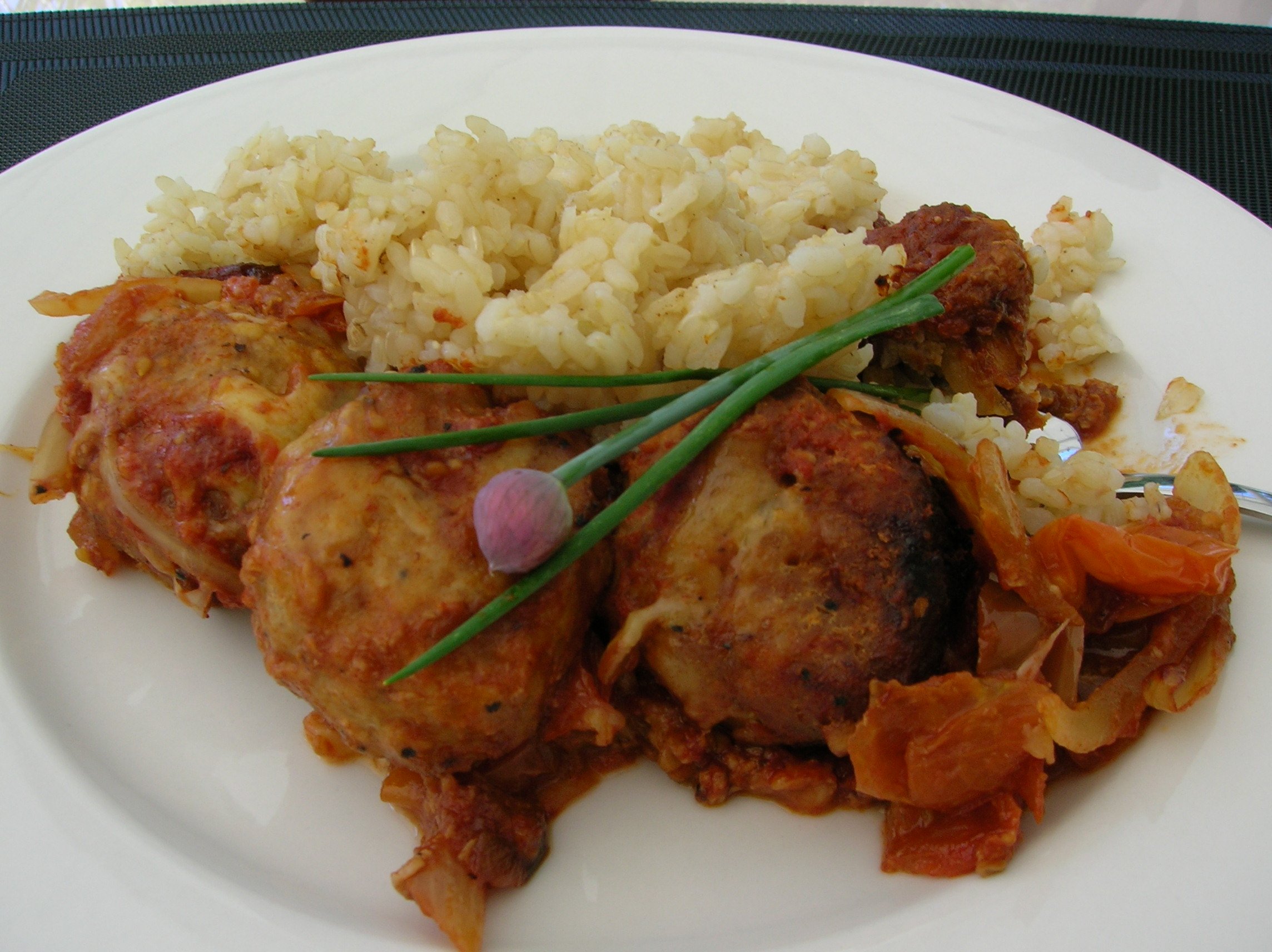 Turkey Meatballs
Ingredients
500g turkey mince

1/2 cup of breadcrumbs (you can use Gluten Free breadcrumbs to make this Gluten Free)

1/2 a finely chopped onion

1/2 cup grated parmesan cheese

1 beaten egg

salt and pepper

To make the sauce you need 1and 1/2 onions finely chopped

and a can of tomatoes.

I added a little tomato paste as well for extra flavour

You also need a good handful of grated cheese to finish the dish off
Instructions
Put the 500g of turkey mince, 1/2 cup breadcrumbs, 1/2 finely chopped onion, 1/2 cup of grated parmesan cheese, and the beaten egg into a large bowl.

Mix well and season with salt and pepper.

Roll into small balls and put these into the base of the slow cooker and cook for 1.5 hours on high.

Turn the meatballs over carefully with tongs to make sure they will cook evenly.

Then add the rest of the finely chopped onion and can of tomatoes, and season with salt and pepper.

Cook on high for 3.5 hours

Finally, add a handful of grated cheese over the top and cook for another 1/2 hour or until the meatballs are cooked and the cheese is golden.

I served them with rice.