Submitted by Kylie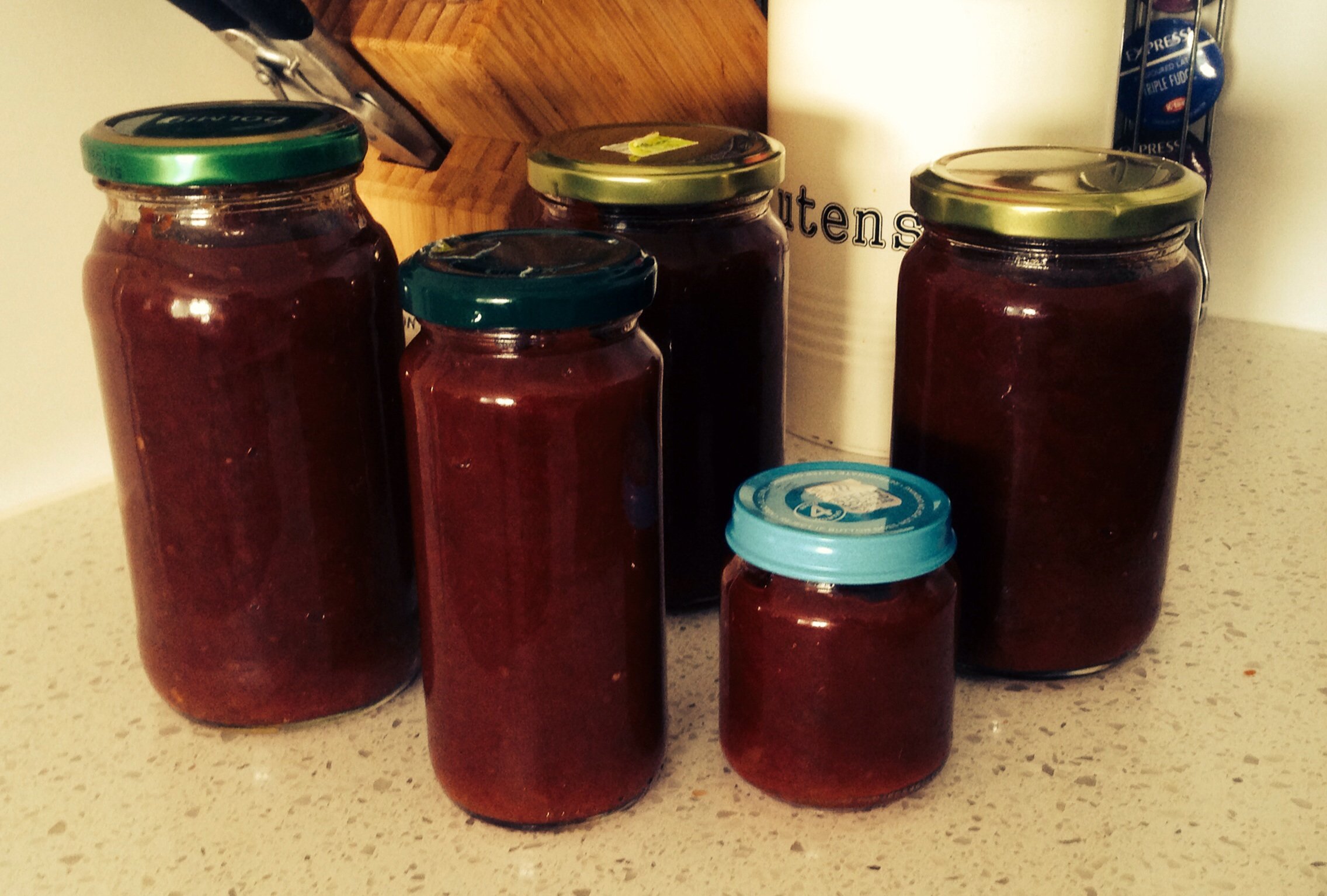 Tomato Relish
Ingredients
2kg Tomato

1kg Onion

1/2 cup Salt

1 Long red chilli

2 cup of Brown sugar

2 cups of Brown vinegar

2 tbs of Plain flour

1 tbs of Curry powder

1 tbs of Mustard powder

Cracked pepper
Instructions
Dice tomato, onion and chilli, cover with salt and let stand at room temperature for 24 hrs.

Drain liquid from tomato,onion and chilli, discard liquid and pour remainderinto slow cooker and add 1 cup of vinegar and cracked pepper, cook on low for 1 hr.

Add 1 cup of sugar, stir. Add combined remaining vinegar, flour, curry and mustard, stir. Add remaining sugar, stir. Cook on low for 9 hrs, you may stir every 3 hrs.

While still hot pour into hot sterilised jars. Once cooled completely store in pantry, once opened store on fridge.

Hint 1 - use a plastic spoon or spatula when stirring.

Hint 2 - lid on the entire time, no tea towel.