Submitted by Lynne Walters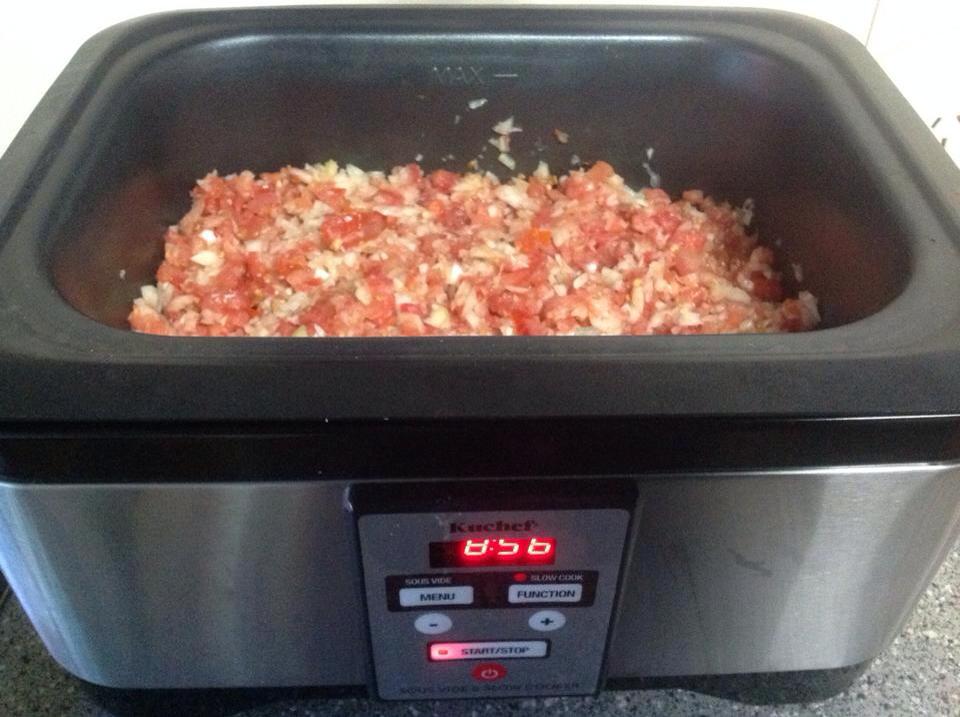 Tomato Relish
Ingredients
4 lbs tomatoes

5 large onions

2 lb sugar

1 level tablespoon of curry ( to taste )

1 level tablespoon of dry mustard

1 level tablespoon of tumeric

4-5 tablespoons of plain flour

Sufficient white vinegar to cover
Instructions
Dice the tomatoes and onions finely and cover with water.

Add salt and leave overnight.

Drain the tomato mixture and place in the slow cooker

In a bowl combine sugar, curry paste, mustard powder and turmeric and mix to a paste.

Stir it into the tomato mixture in the slow cooker. Pour in enough white vinegar to cover the mixture.

Cook on low for approx 6 hours

When almost cooked mix plain flour with samll amount of water to a paste and stir in to thicken.

Allow to cool and pour into clean sterilised jars.