Submitted by Kelly Young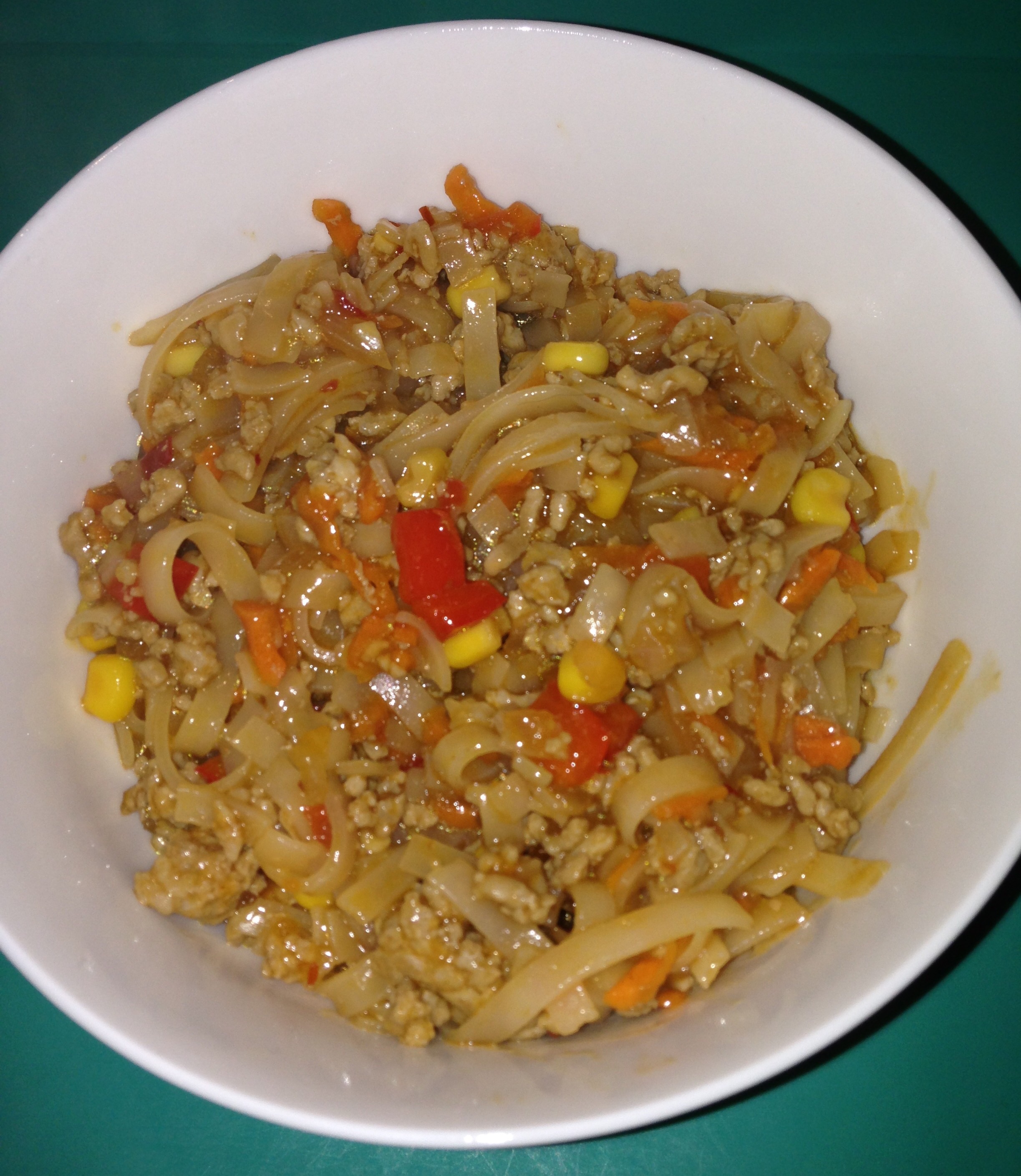 Thai Chilli Pork Noodles
Ingredients
500g pork mince

2 teaspoons sesame oil

1 onion sliced

1 red capsicum, diced

1/4 cup sweet chilli sauce

Juice of 1 lemon

1/4 cup hoisin sauce

1 large carrot grated

180g sweet corn kernels

1 x 250g dried rice noodles

1 tablespoon fish sauce

1 chilli chopped or 1 teaspoon chilli paste

1/4 cup soy sauce

2 cloves garlic

2 teaspoons ginger
Instructions
- Heat sesame oil in a frying pan and brown mince, capsicum and onion. Once browned, place in slow cooker.

- Add remaining ingredients into slow cooker, excluding the noodles. Cook on low for 4 hours.

- When mince mixture is almost ready, boil hot water in kettle. When boiled, place noodles in large bowl and pour boiling water to cover and let sit for 8 -10 minutes. Once soft, drain noodles and add to the slow cooker and mix through the mince mixture.