Submitted by Nicole Bruns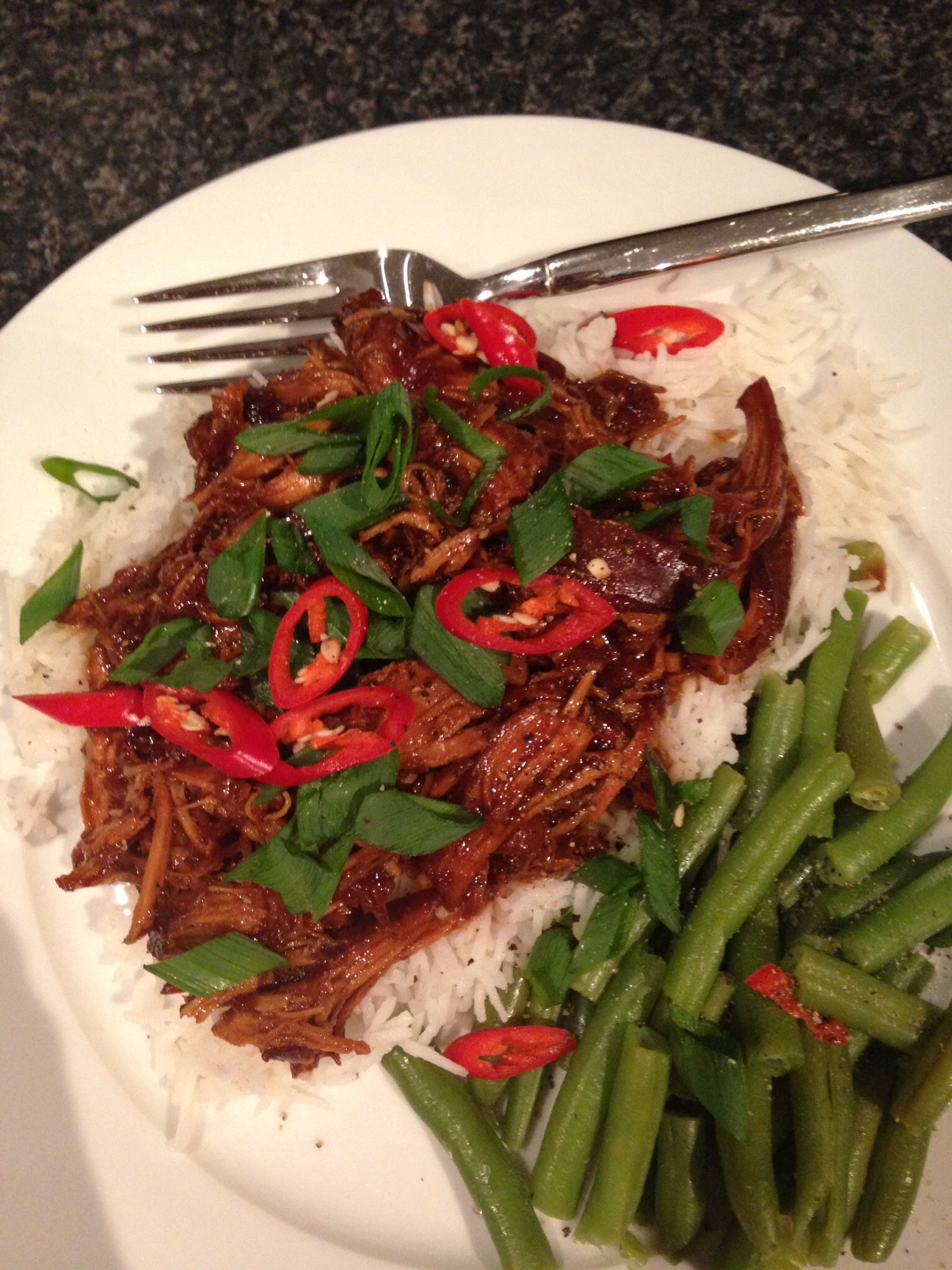 Teriyaki chicken
Ingredients
1 diced onion

3 garlic cloves

1/2 cup soy sauce

1/2 cup honey

1/4 cup rice wine vinegar

1 tablespoon grated ginger

Pepper

2 chicken breasts

3t cornflour to thicken
Instructions
Combine onion, garlic, soy sauce, honey, rice wine vinegar, grated ginger and pepper in the slow cooker and then put whole chicken breasts in.

Cook on LOW for about 5 hours and then remove the chicken.

Mix together approx 3 tsp of corn flour and water and added to the sauce and remove lid of slow cooker to thicken sauce for about half an hour while cooking rice and steaming vegetables.

Shred chicken with 2 forks and add back to sauce. Mix altogether and serve with rice and beans and sprinkled shallots and Chilli on top.

Enjoy!!