Submitted by Kim Colborne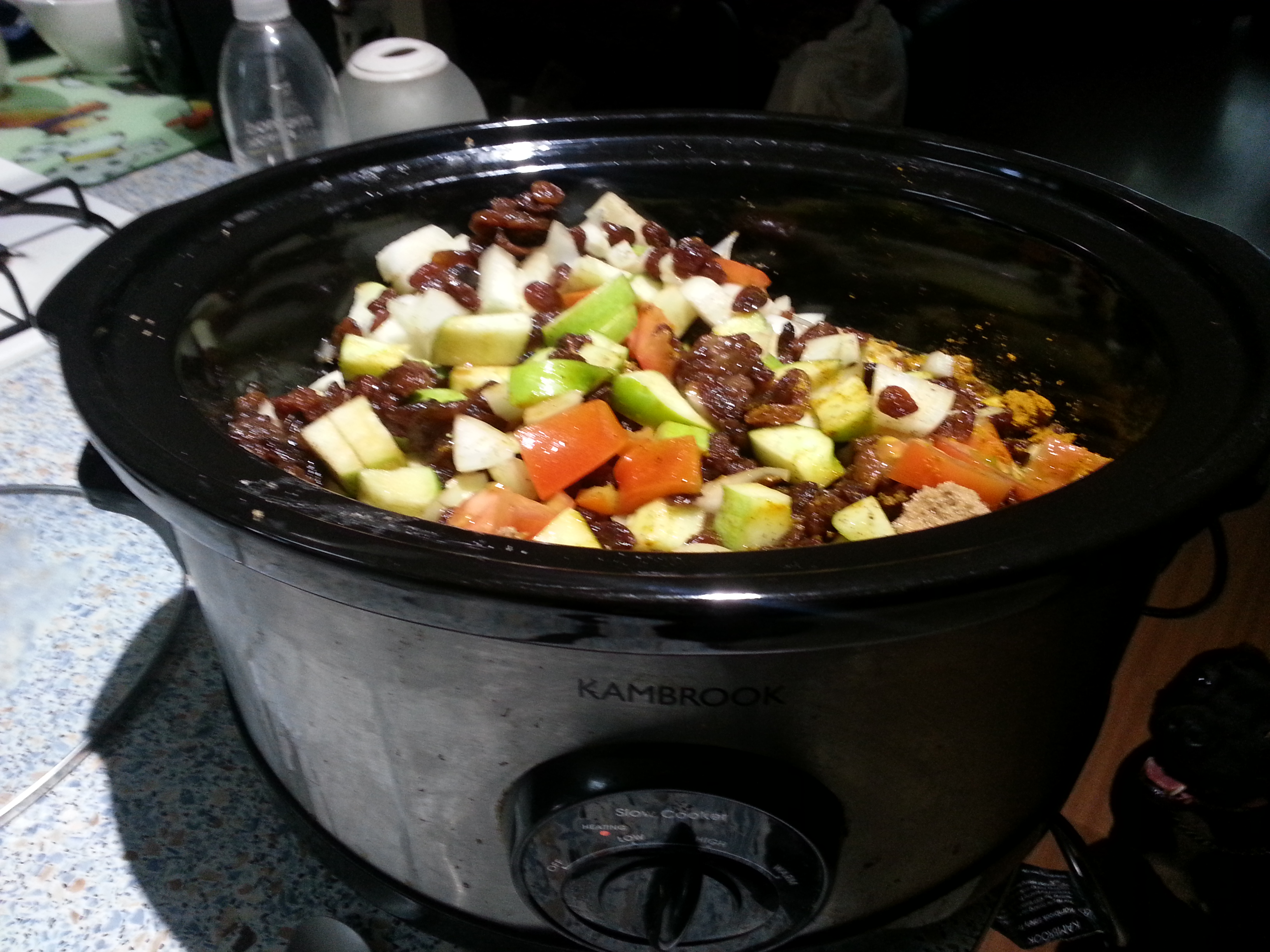 Sweet tomato & apple chutney
Ingredients
2kg Tomatoes

1kg apple

1 cup sultanas

1 kg onions

1 tablespoon curry powder

1 bottle ezy sauce

1 cup brown sugar

1 cup water
Instructions
Dice tomatoes, onions and apples.

Throw in slow cooker. add sugar and sultanas, curry powder and ezy sauce and water.

Stir to combine.

Cook on high for 2 hrs and reduce to low for 4-6hrs.

Cook until you are happy with consistency.

Bottle in sterilised jars and store in cool,dark place for 2-3 weeks before use.

YUMMY!!!