Submitted by Simon Christie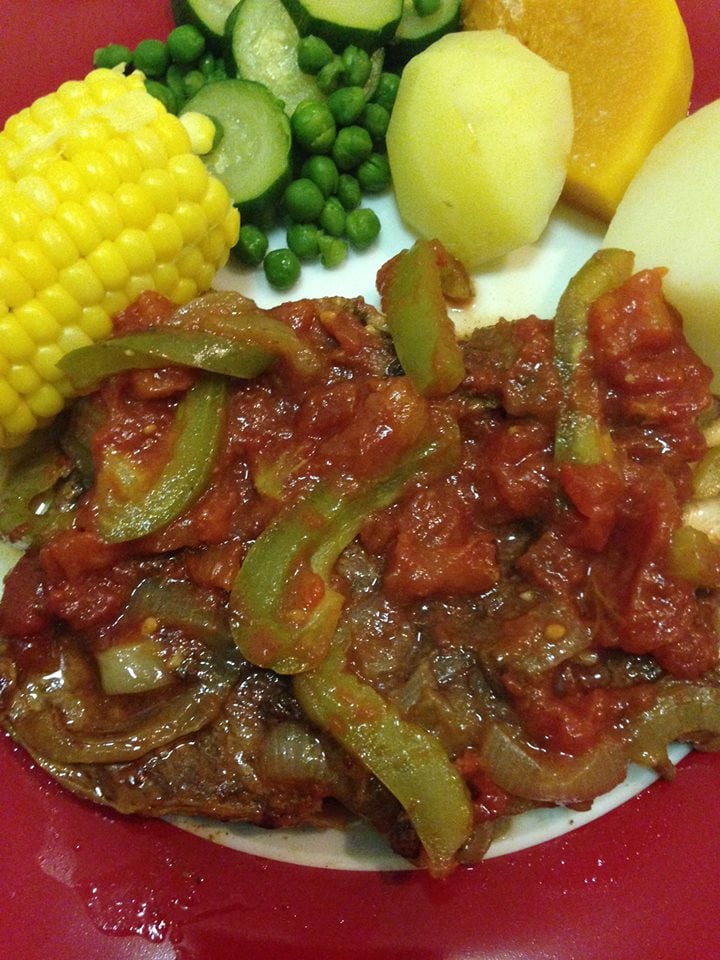 Sweet Steak Supreme
Ingredients
1kg cheap cut steak or rump

1/3 cup soy sauce

1 onion halved and sliced

1 generous teaspoon minced garlic

1/2 teaspoon ginger

1 and 1/2 teaspoons sugar

1 can diced tomatoes

2 green capsicums seeded and quartered and sliced

1 teaspoon beef stock powder
Instructions
Spray oil or lightly oil your sear and cook slow cooker or stove top pan.

Brown your steaks.

Place steaks in slow cooker insert and turn on low.

Combine soy, onion, garlic, sugar and ginger in a separate bowl and pour over your steaks.

Cover and cook on LOW for 4 hours.

Add tomatoes, capsicum and beef stock and cook on LOW for another hour remaining covered.

Serve with fresh vegetables or salad.