Submitted by Sandie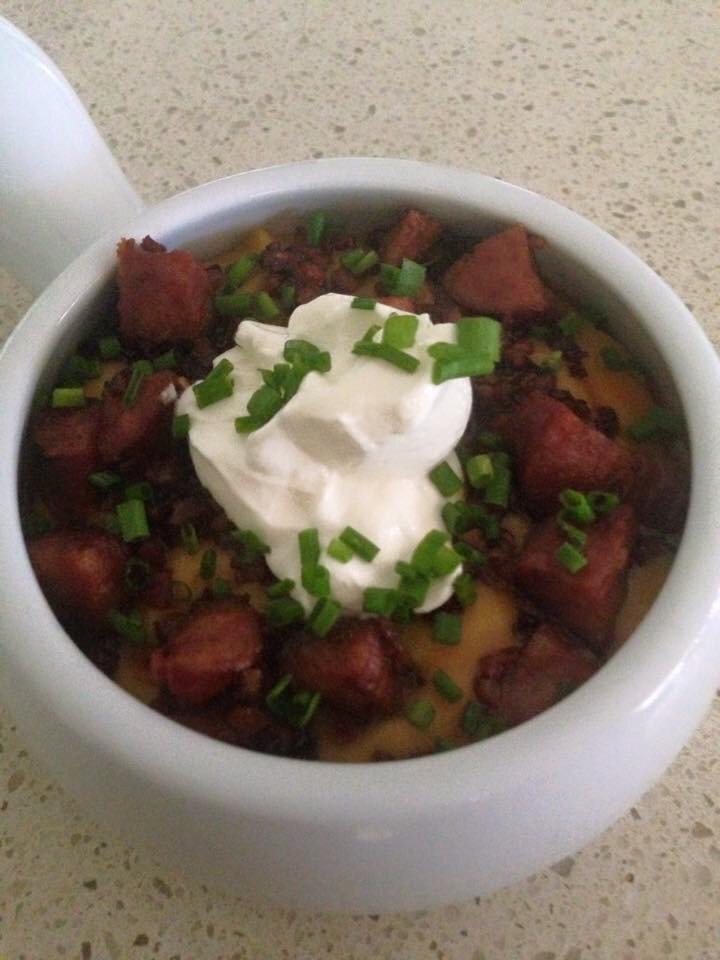 Sweet potato and pumpkin soup with smokey chorizo and bacon crumble
Ingredients
1/4-1/2 Kent pumpkin peeled diced

2 sml sweet potatoes peeled diced

2 carrots peeled diced

2 medium potatoes peeled diced

1 onion diced

6-8 cloves garlic peeled

1 tsp mixed herbs

1 pkt French onion soup

Pepper

2 cups chicken stock

1 cup cream

3-4 chorizo diced

250g finely diced bacon

1 tsp smokey paprika

Sour cream and chives to serve
Instructions
Place pumpkin, potatoes, carrots, onion, garlic, soup pkt, herbs, pepper and stock in slow cooker lid on till soft enough to whizz up with cream till silky smooth. Approx 4-5hrs on high.

Fry chorizo bacon and paprika until crispy serve on top of soup with sour cream and Chives.

Chilli is nice to add to the soup if u like it spicy.