Submitted by indigo pemberton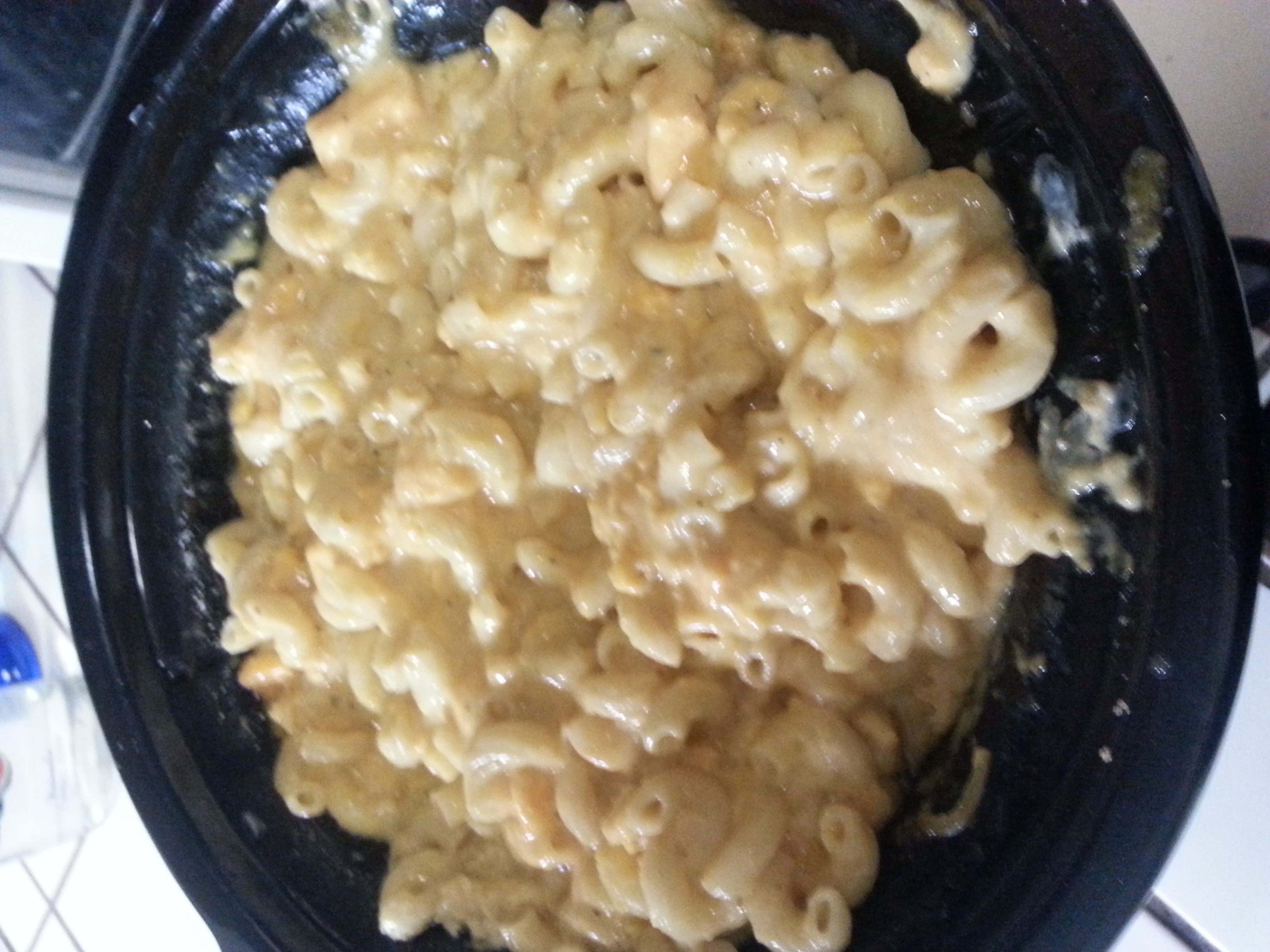 Sweet Cheesy Mac & Cheese
Ingredients
Ingredients:

8 ounces cooked elbow macaroni

One 12-ounce can evaporated milk

1 1/2 cups whole milk

1/4 cup (1/2 stick ) of butter, melted

1 teaspoon salt

Dash of pepper

2 large eggs, beaten

One brick sharp Cheddar cheese, cut into cubes, I added Colby jack cheese as well!

Brown sugar

And cane sugar (added at the end)
Instructions
Spray your crock pot with cooking spray (I used olive oil instead and greased the pan up a bit)

Add your cooked pasta, and all other ingredients, add only 3/4 of your cheese save the rest to sprinkle on top like in picture. Add about less than a half a cup brown sugar.

Two hours into cooking add a small palm full of sugar.

Let cook for another hour

Total cook time is three to three and a half hours cooked on high:)

My family devoured it!!! It was sweet, cheesey and super creamy it was also my first time making it.