Simple, super tender & moist roast lamb
Submitted by Jenny Small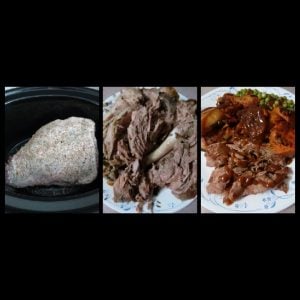 Super Easy Roast Lamb
Simple, super tender & moist roast lamb
Ingredients
Leg of Lamb

1-2 tablespoon of Masterfoods 'Lamb herbs' from the bottled herb section of your supermarket.

If you can't purchase this the contents are made up of Rosemary 59%, Garlic, Marjoram, Thyme, Oregano, Mint 5%, Basil.
Instructions
Place the Leg of Lamb into your slow cooker and sprinkle generously with lamb herbs

Cook on low for 7-8 hrs depending on size

So simple & it always turns out super tender & moist

Be extra careful when lifting it out as it will be so tender that it will just fall apart!!!

Enjoy ?