Submitted by Robyn Clark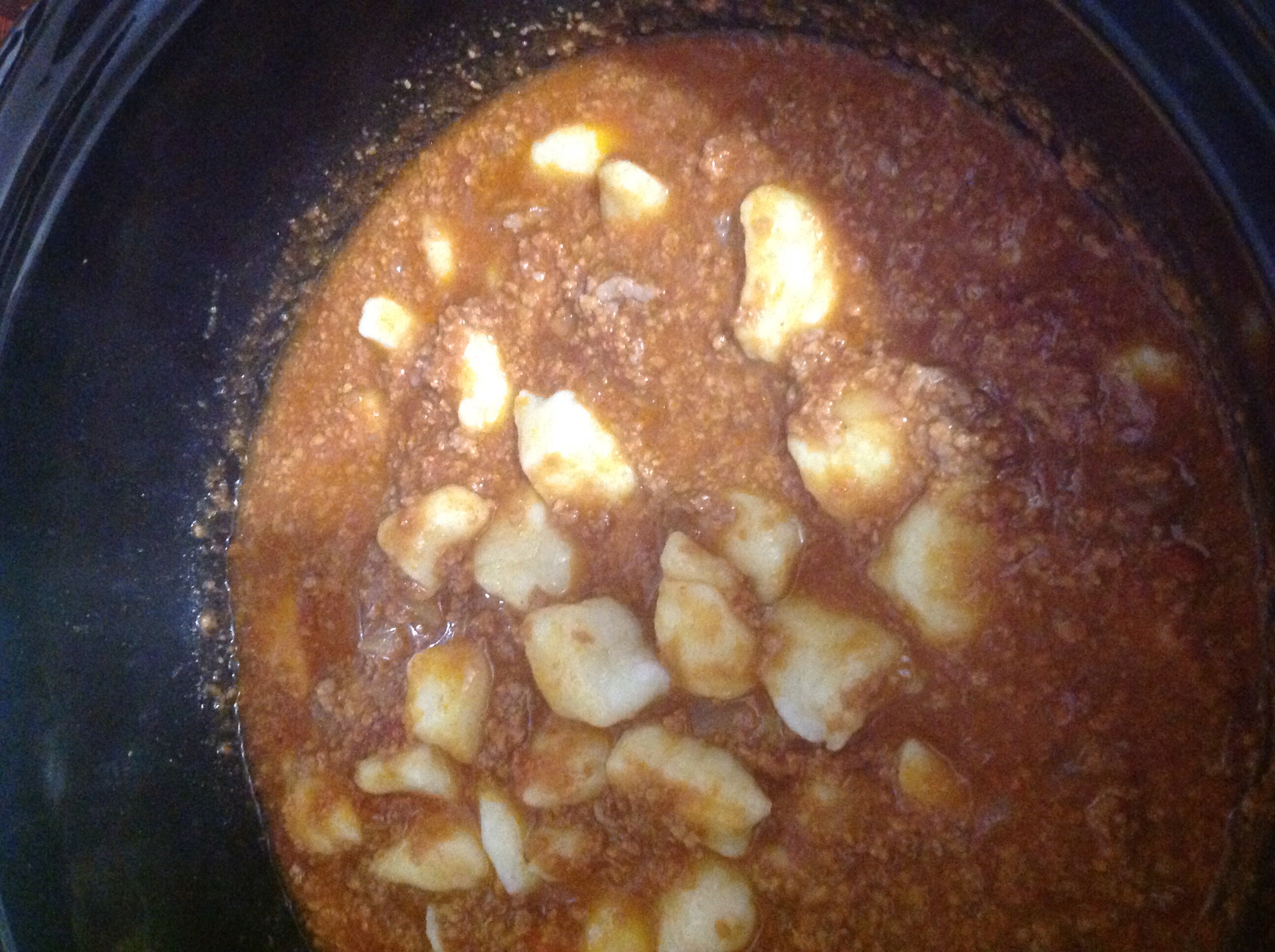 Sun-dried tomato Bolognaise with Potato Gnocchi
Ingredients
Potato Gnocchi:

3 medium to large potatoes , l

1 egg,

1 tablespoon of Parmesan cheese ( fresh or powdered)

1 1/2 cups plain flour + extra

Bolognaise:

1 Kg mince

1 chopped onion

1 teaspoon crushed garlic

1/4 teaspoon of chilli ( add how much you like)

1 tin crushed tomatoes

1 jar Aldi sun-dried tomato sauce ( or make your own with sun-dried tomatoes and tinned or fresh )
Instructions
Potato Gnocchi.

3 medium to large potatoes , leave skin on and boil under soft.

When cool , peel off the skin and mash , add 1 egg and a tablespoon of Parmesan cheese ( fresh or powdered)

Place approx 1 1/2 cups plain flour on a board and gradually knead in the potato mix. Add more flour until the dough is just manageable . The trick to good gnocchi is to just add enough flour to roll out into sausage shapes , dough should be slightly sticky. Cut small pillow shapes and place on a lightly floured board.

To get a good sauce wash the mince in a sieve and break it up. Squeeze out excess liquid .

Place all ingredients in your SC .

Cook on high about 1 1/2 hours.

Add the gnocchi and cook with the lid off a further 1/2 hour on high.

Serve with grated Parmesan on top.