Submitted by Lisa Haigh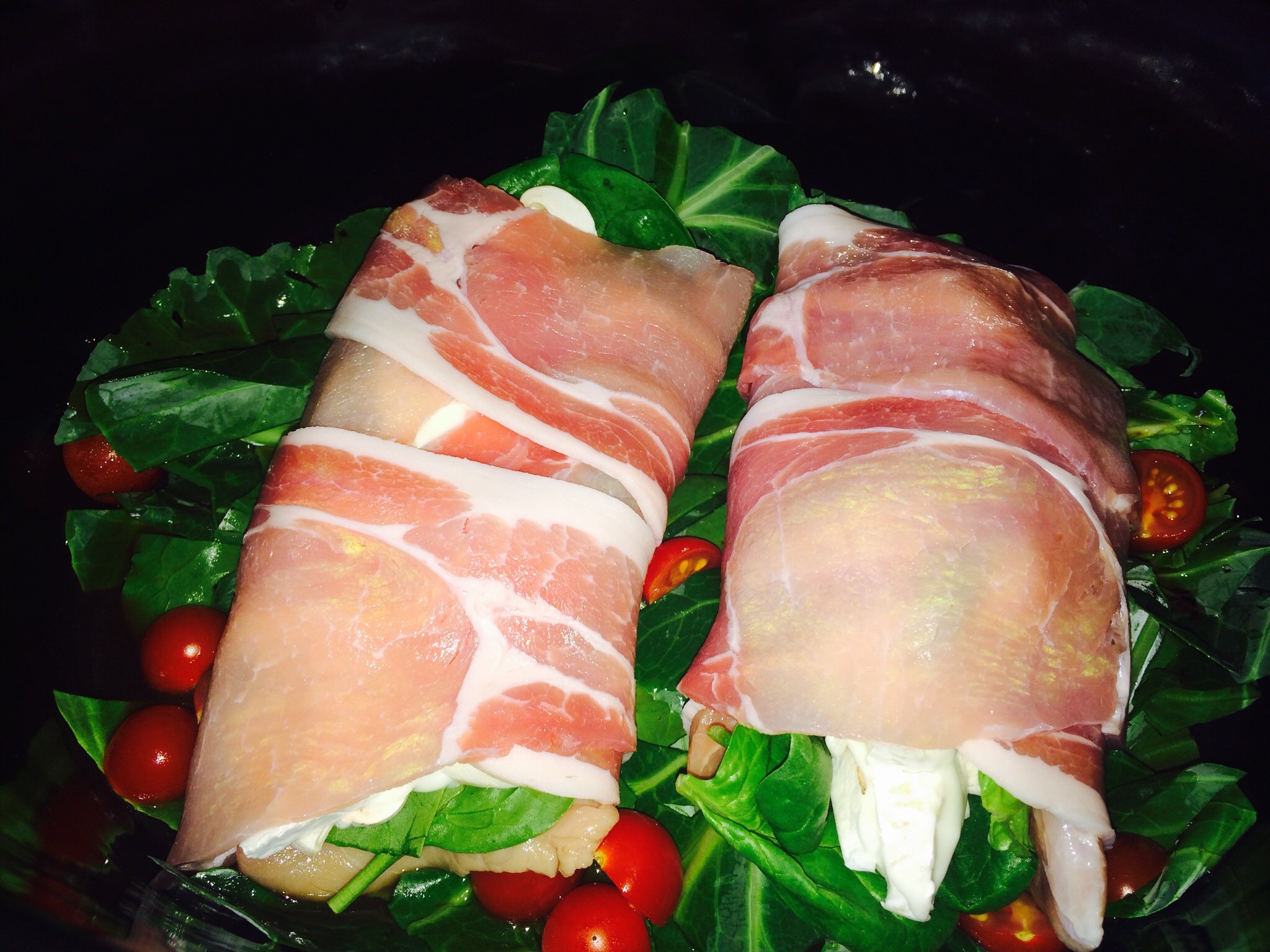 Stuffed turkey parcels
Ingredients
2 turkey breasts/steaks

Spinach

Goats cheese

Mushrooms

Bacon

Spring cabbage

Cherry tomatoes

Stock (100ml)
Instructions
Flatten turkey breasts with a rolling pin to make them as large as possible.

Lay spinach, goats cheese and mushrooms on top

Wrap in bacon (mine didn't completely close so I just bridged the gap with bacon and made sure that part was on top when they went in the SC)

Lay spring cabbage on bottom of SC with halved cherry tomatoes

Pour over stock.

Lay parcels on top and cook on LOW for 6-8 hours

I did mine on high for 1 hour then low for 6 hours.