Submitted by Wayne Frosch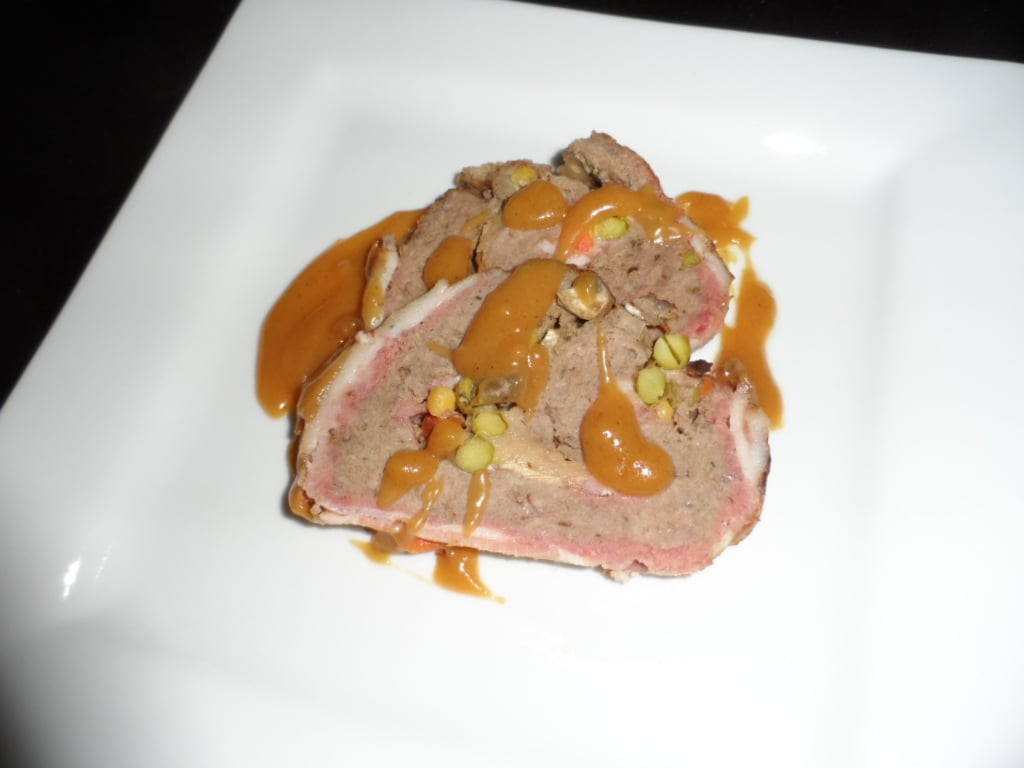 Stuffed Rolled Mince Log
Ingredients
1 kilo beef mince

2 eggs

1 ½ cups crushed breadcrumbs

1 tbsp crushed garlic

½ tbsp onion salt

½ tbsp black pepper

½ tbsp sea salt

1 tbsp rubbed thyme

1 tbsp coriander flakes

1 tbsp rubbed sage

Frozen Vegetables

Sliced mushrooms

8-10 rashes Bacon

Mozzarella Cheese

BBQ Sauce
Instructions
Base
In a large bowl combine and mix the ingredients well (except veggies, mushrooms, bacon cheese and BBQ sauce).

On a flat surface or baking tray lay down a sheet of aluminium foil and cover with cooking oil or spray.

Take your mince mixture and cover the area evenly, either using the palms of your hands or a rolling pin.
Stuffing
Vertically layer your stuffing accordingly in strips. Bacon, veggies, mushrooms. Continue to do so until the length is full. On top of that horizontally layer strips of the mozzarella cheese and finally add the BBQ sauce.
Rolling
Carefully start to roll your mince into a log. In order to avoid combining the foil with the mince roll as far as you can until it looks like the foil will combine with the next roll. At that stage peel back the foil from the rolled portion and continue to do so until complete.
Bacon Topping
Once your roll is completed layer the remaining bacon strips and roll again until the strips encircle the log. Once done add a strip of BBQ sauce on top.
Into The Cooker
You have 2 choices here. You can roll the log in aluminium foil or as I enjoy using the drippings for gravy place it on a silicon baking basket for 4.5 hours on high.
Serving
When done remove and let stand for 15 minutes. Skim the fat from the drippings and in a bowl add 2 tbsp of flour, salt/pepper and any desired herbs to taste. Stir until you have your gravy. Slice and serve.