Submitted by Kelly Hicks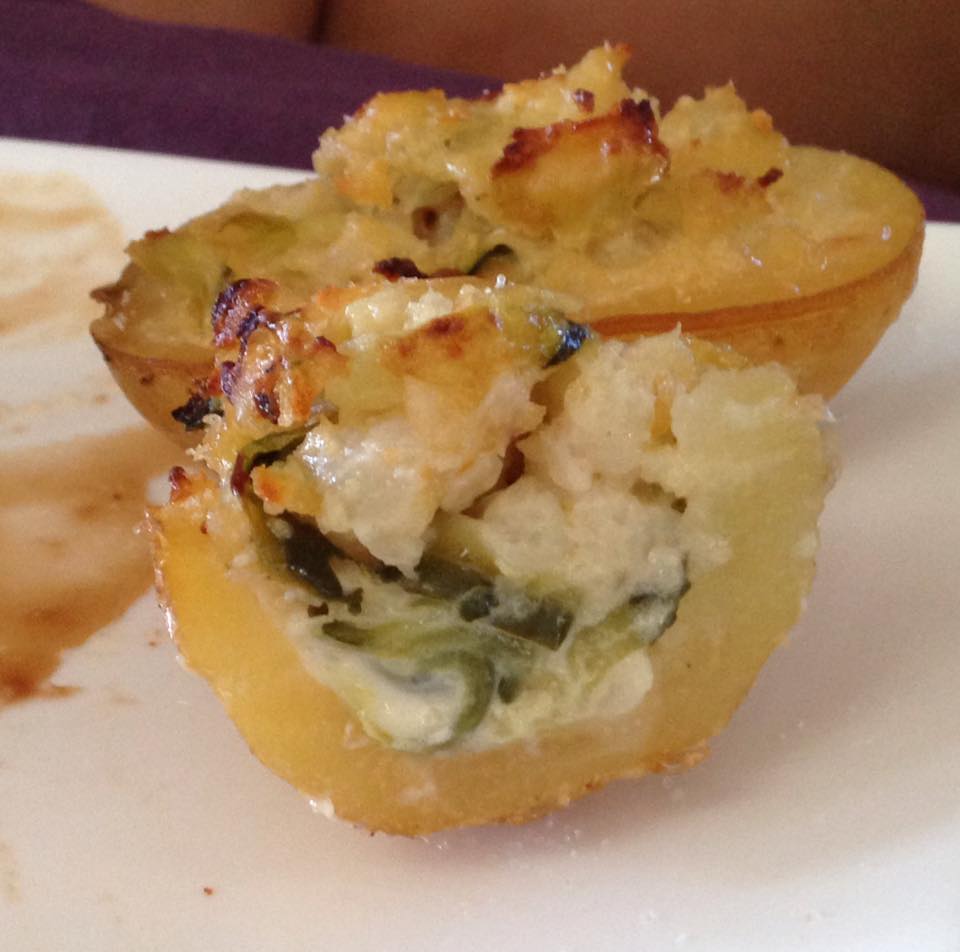 Stuffed potatoes
Ingredients
6 potatoes washed and halved

1/4 head small cauliflower

1/2 a zucchini grated

100ml cream

1 teaspoon garlic butter

1 spring onion

Sprinkle of cheese (optional)
Instructions
Chop potatoes in half and pierce with a fork. Place in the microwave on high for 10 mins .

Chop cauliflower into small pieces and grate the zucchini. Mix a teaspoon of garlic butter through the mix.

Scoop out the potatoe to create a bowl and add the filling with a small amount of cream in each.

Place in the slow cooker on high for 2 hours with a sprinkle of cheese. I finished them off by putting them under the grill for 5 to give a golden look.