Submitted by Lynn Hastie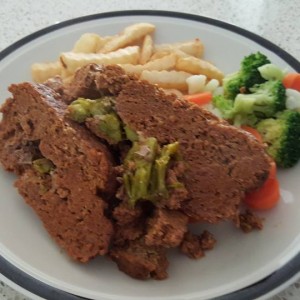 Stuffed Mexican Meatloaf
Ingredients
1kg lean mince

1 to 1 ½ cups breadcrumbs

1 egg

½ jar taco sauce (I used hot but you can use mild if you don't like too much heat)

1 pkt taco seasoning

1 tablespoon Worcestershire sauce

2 tablespoons BBQ sauce

Season with garlic & herb salt (optional)

10 to 12 asparagus spears

2 cheese slices or ½ cup grated cheese

Or you can fill it with anything you like, whatever you have at hand.
Instructions
Combine all ingredients (except asparagus & cheese) in a mixing bowl until well combined.

Lay out a sheet of baking paper and put mince mixture on top, shaping it into a flat rectangle.

Lay asparagus spears in the middle, pop the cheese on top of the asparagus and roll up into a log shape.

Pop into SC lined with foil (for easy removal later) and cook on low for 4 to 6 hours depending on your SC.