Submitted by Kay Pelos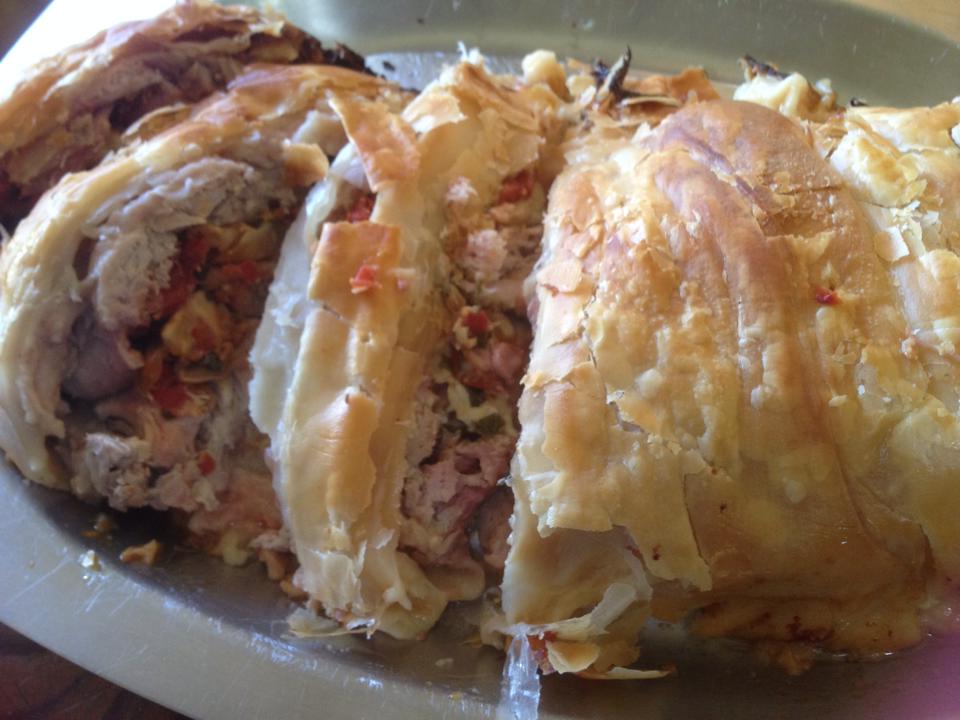 Stuffed Chicken Roll
Ingredients
4 chicken thighs,

2 sheets Puff pastry,

2 cloves garlic chopped finely,

Sun dried tomatoes,

150 gm Feta cheese,

1/2 block of Camembert cheese,

fresh basil,

fresh oregano,

and 2 or 3 rashes bacon.
Instructions
Cut sheets of pastry and join together to make large square or rectangle, making sure the joins seal.

Flatten out the thigh fillets and spread the finely chopped garlic over.

Chop dried tomatoes, Feta and Camembert, basil, oregano and bacon, add to bowl and mix well.

Spread over chicken that has been placed on the puff pastry and roll up and seal.

Place on greased baking paper in SC. Cover lid with tea towel.

Cook for 4hrs on low

You may like to brown in oven for 10mins prior to serving.

Serve with vegetables of choice or salad.