Submitted by Kylie Epskamp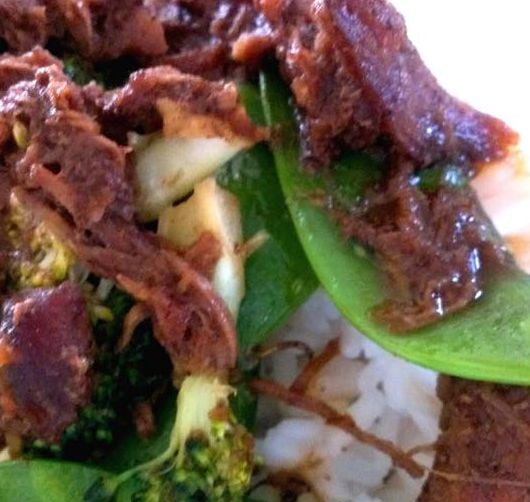 Sticky Asian Pork
Ingredients
1/4 cup soy sauce (salt reduced is better)

1 tsp crushed chilli

1/2 tsp chinese five spice powder

1/4 brown sugar

2cm piece ginger, grated

500g diced pork

1 head broccoli, cut into very small florets

200g snowpeas

and rice, to serve
Instructions
Mix soy sauce, crushed chilli, Chinese five spice powder, brown sugar and ginger together in the slow cooker bowl.

Add pork and stir to coat.

Cook on high for 2.5hrs, stir. Cook on high for another 2 hrs.

Remove lid and continue to cook for 30 minutes on high.

Put broccoli and snow peas in a microwave safe dish with 1tsp water and microwave for 3 minutes. Stir through pork to coat.

Serve on rice.