Submitted by Mary Potter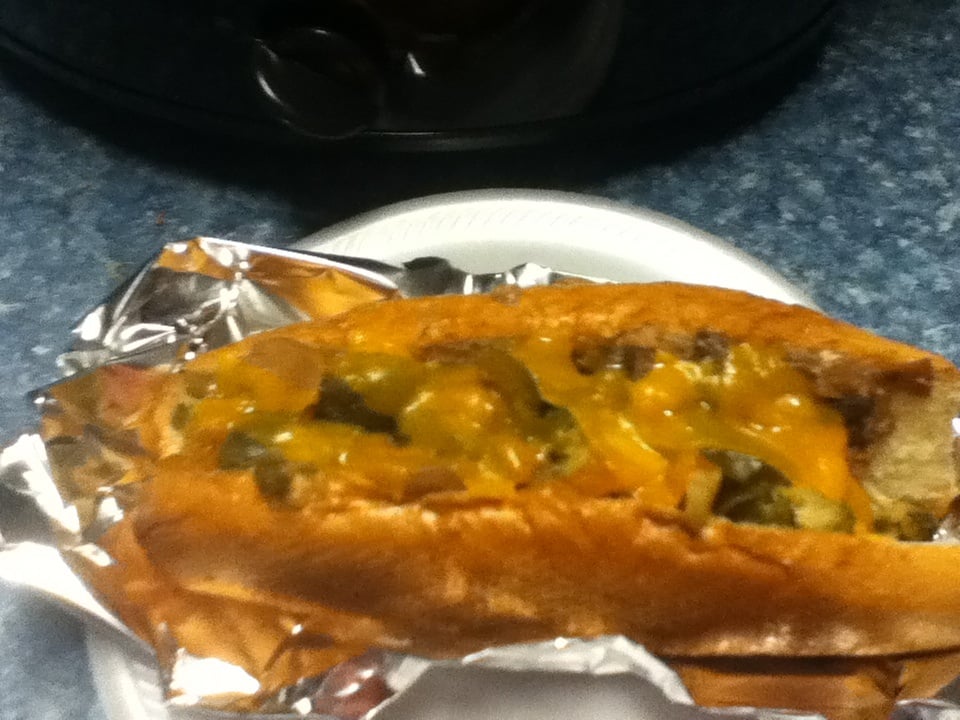 Steak sandwiches
Ingredients
2 lbs Thin Round Steak

1/2 Green Bell Pepper

1/2 Orange Bell Pepper

1/2 Yellow Bell Pepper

1 Small Can Mushrooms

1 Pkg Onion Gravy

1 Pkg Onion & Mushroom seasoning

2 Cups Water

Garlic Salt, Onion Powder & pepper to taste
Instructions
Slice Steak in strips.

Cut Bell Peppers in strips

In bowl Add Gravy & Seasoning packs

With the 2 cups of water mix well

Add Mushrooms.

Stir in Garlic Salt, Onion Powder & Pepper

Place all in Crockpot

Cook for 2 Hours High & 2 Hours Low

Finish with Steak & Veggies on Bread Roll

Top with you favorite Cheese.