Submitted by Narelle Youngs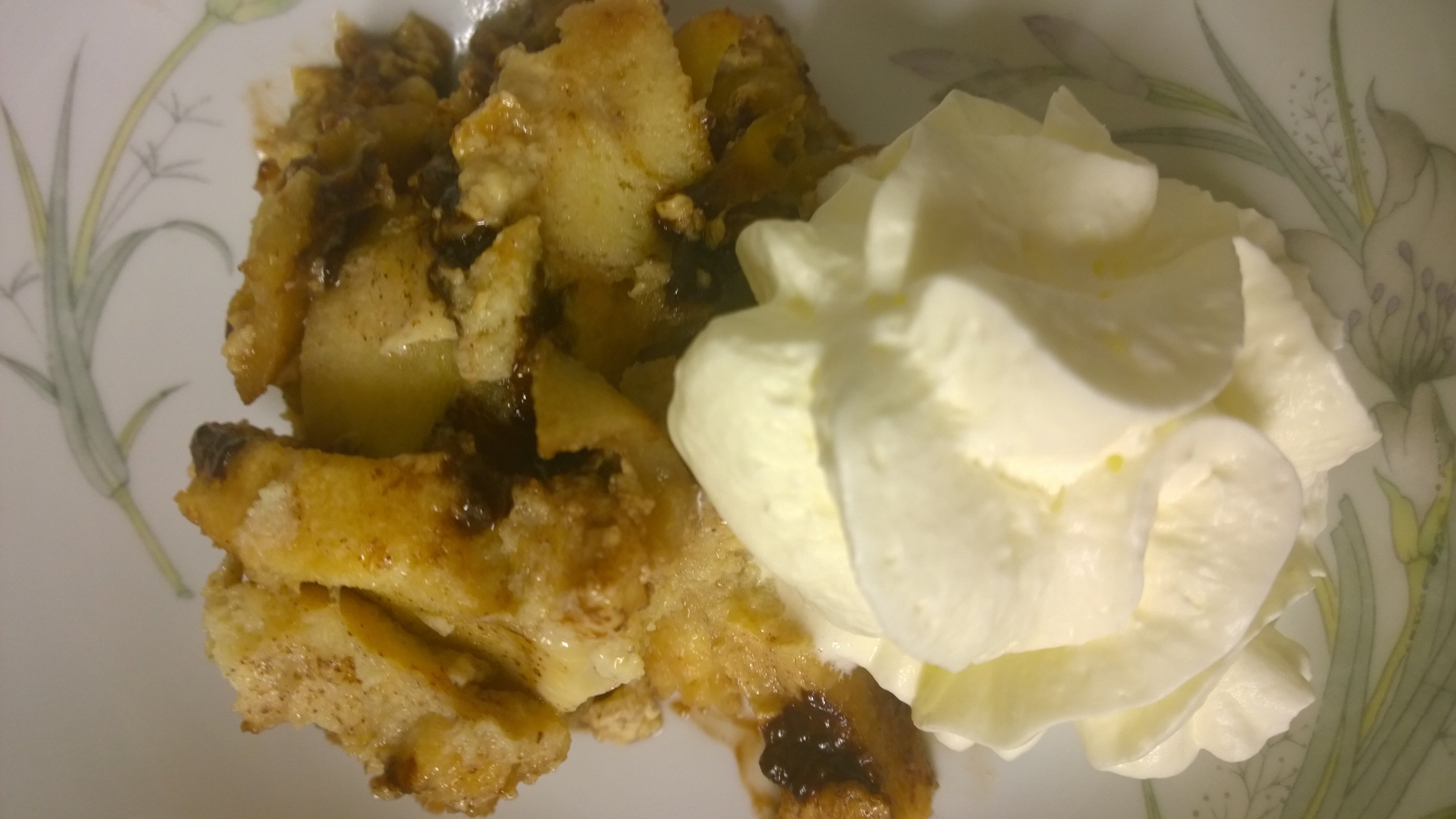 Sponge roll and apple pudding
Ingredients
300g sponge roll cut into 18 thin slices

2 tbl brown sugar

2 medium apples, peeled, cored and thinly sliced

2 1/2 cups milk

2 tsp vanilla essence

3 eggs

2 tsp grated lemon zest

1 tsp cinnamon

2 tbl white sugar

choc chips

extra white sugar
Instructions
Combine brown sugar and 1 tbl water in a medium frying pan over low heat. When sugar is dissolved, add apple slices, stir and cover. Simmer for 5 minutes, or until apples are tender.

Line the base of the SC with 6 slices of sponge roll, add half the cooked apple, sprinkle choc chips over. Repeat the layer and finish off with another layer of sponge roll.

Place milk, vanilla, eggs, lemon zest, cinnamon and white sugar in a bowl and whisk well to combine. Carefully pour over sponge and apples. Sprinkle with extra white sugar. Cook on high for approx 3 hours until set.