Submitted by Felicity Barnett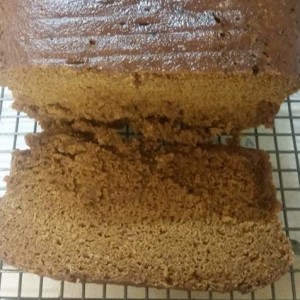 Spice Cake
Ingredients
500g Plain flour (Gluten free)

250g Coconut sugar or brown sugar

2 tspns Bicarb soda

2 tblspns Cinnamon

1/4 tspn Cloves, ground 

3 tspns Cardamom, ground 

250g Honey

200ml Milk (Lactose free)
Optional
2 tblspns butter

Extra sugar
Instructions
Mix all the dry ingredients together.

Warm milk in microwave and mix with honey.

Add the honey and milk to dry ingredients.

Stir well together.

(Optional - Grease tin with butter and sprinkle it with sugar)

Pour the mixture in the tin.

In slow cooker bowl place two egg rings and about 3cm of water.

Place tin on egg rings in slow cooker bowl.

Cook on high for 2.5hrs (5.5L Contempo sc).

Check the cake with a skewer, when the mixture doesn't stick to it, the cake is finished.

Put the cake on a wire rack to cool.
NOTE--
Egg, Gluten, Lactose and Soy free

This also works using regular flour and milk or your usual milk alternative if you need to be dairy free.

Can also be enjoyed served warm with butterscotch sauce and ice cream (for those that can have).