Submitted by Sharon Burke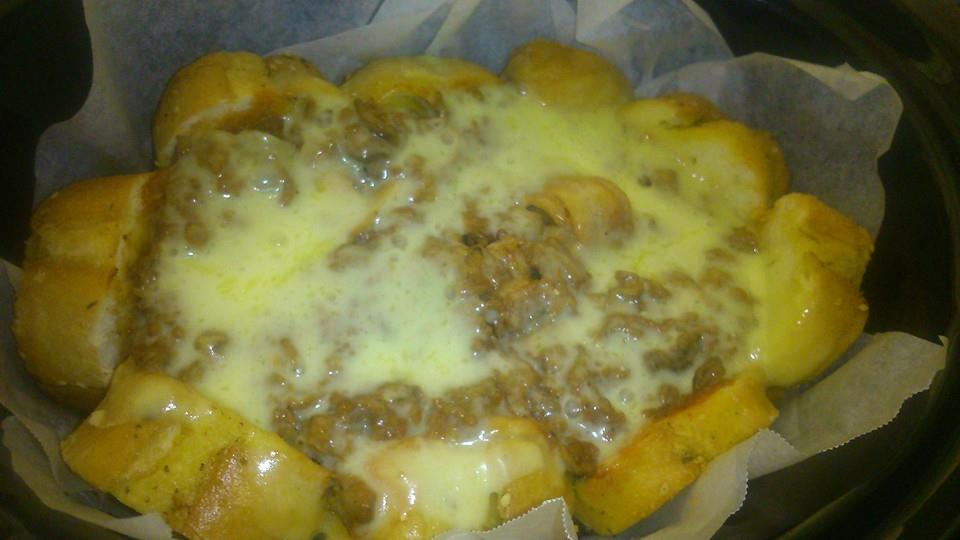 Spaghetti Garlic Bread Bake
Ingredients
500 grams mince

1 jar of Raguletto spaghetti sauce (red wine and garlic)

3 gloves of garlic chopped

2 loaves of garlic bread

Parmeson cheese grated ( I just used the packet one and used half of the 100 grams)

Cooked spaghetti pasta or any pasta you have on hand I used about 50 grams because I wanted more meat than pasta.

Cheddar cheese just a few slices for the top or you could grate.
Instructions
Brown mince and garlic on stovetop and add to slow cooker with the jar of Raguletto sauce.

Cook on high for an hour.

Remove mince and sauce from slow cooker and put aside.

Wash your slow cooker and line with baking paper.

Place garlic bread slices on the bottom and sides forming like a bowl. I didn't have enough so I cut some slices in half again. Make sure the buttered side is against the baking paper.

Sprinkle half your Parmesan on the garlic bread and then add half your pasta.

Then half your spaghetti sauce that you prepared earlier.

Then the other half of the Parmesan then the rest of your pasta and the the last of your spaghetti sauce. Top with your cheddar cheese.

Cook on high for one hour and low for an hour and a half.

I carefully lifted it out to check for any burning of the garlic bread and mine was crunchy in some places which was lovely.