Submitted by Donna Monk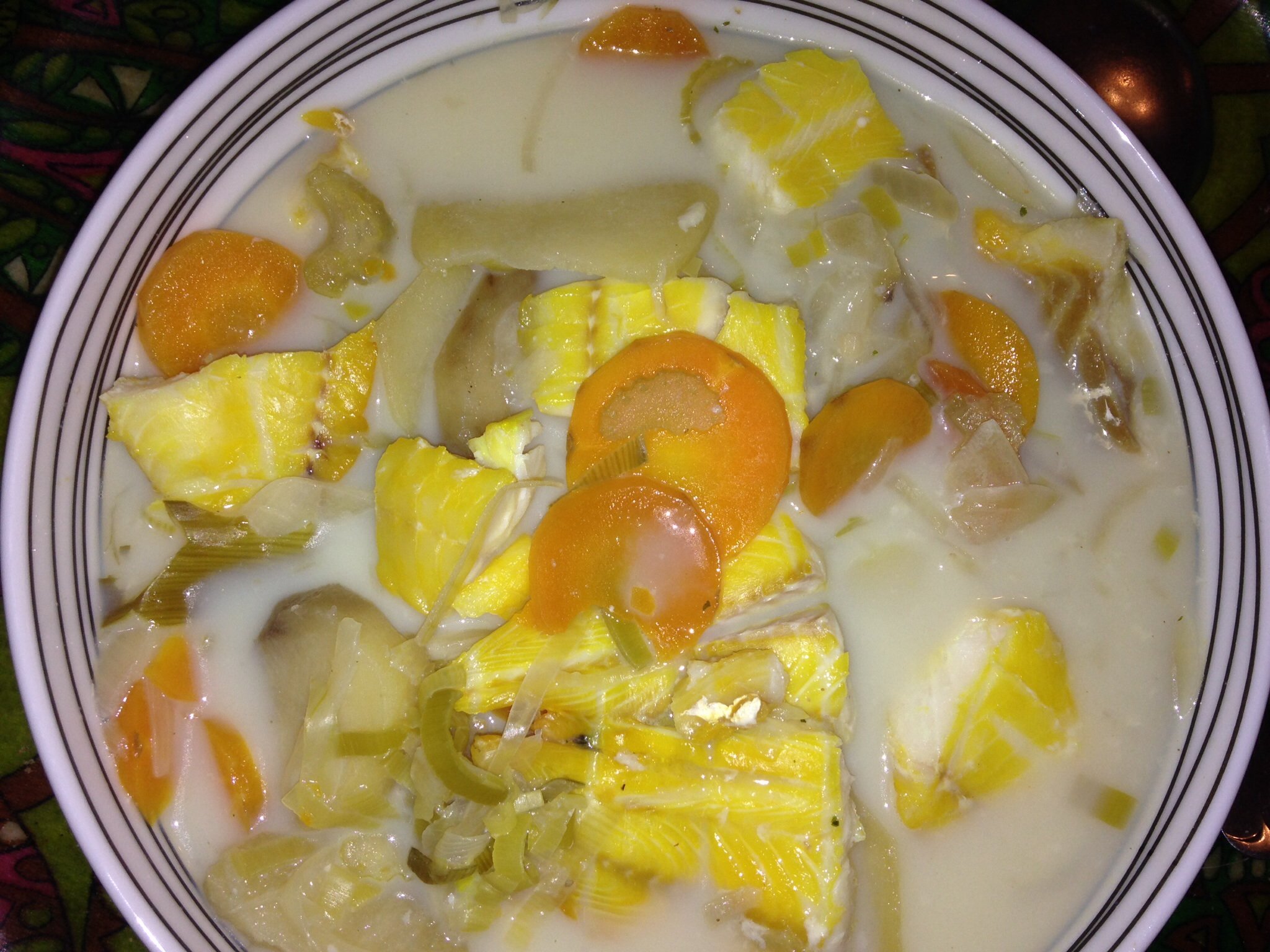 Smoked Haddock & Vegetable Soup (low Cal)
Ingredients
.5Kg Smoked Haddock fillets

1 Medium onion

1 Small leek

2 medium/large carrots

4 medium Potatoes

Salt & black pepper

Cornflour

Milk (I used skimmed, however the type of milk is optional)

Vegetable stock powder

A sprig of parsley to garnish (optional)
Instructions
Thinly slice the following (I used my food processor):-

1 Medium onion

1 Small leek

2 medium/large carrots

2 stalks of celery

4 medium Potatoes

Place all the above vegetables into a 3.5L pot, season with salt (not too much) and black pepper to required taste.

Add water to just below vegetable level.

Cook on HIGH for two hours, then on LOW for three hours.

Cut .5Kg Smoked Haddock Fillets into broad strips and place on top of the partly cookedvegetables.

Mix 1 Tbsp cornflour (or more for a thicker/creamier liquid) with a small amount of the milk. Add to the pot.

Sprinkle 4 tsp of the vegetable stock powder onto the ingredients, stir gently.

Add approx one more pint of skimmed milk.

Submited by Donna Monk

Cook on high for 50-60 minutes, until fish is tender.

Result.....a soup and a main in one dish.

Note: this is my own recipe, adapted from memory from an old family favourite recipe.

My version is more suitable for the weight conscious!