Submitted by Imogen Bizilis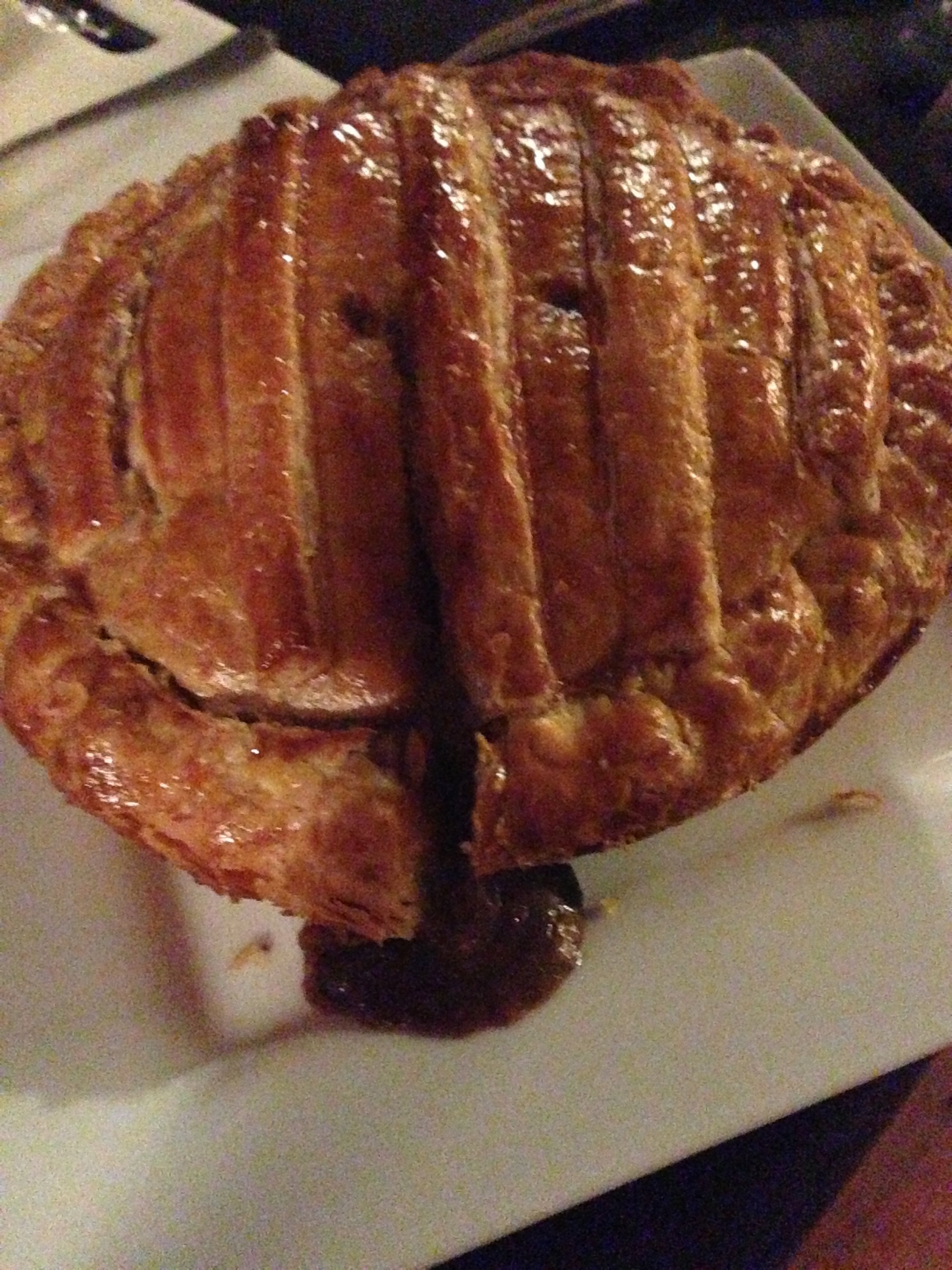 Slow Cooked Steak and Mushroom Pie
Ingredients
500g diced Casserole Beef,

1 diced Onion,

200g chopped Swiss Brown Mushrooms,

1 1/2 cup Beef Stock,

Salt, Pepper,

splash of Worcestershire sauce,

Corn Flour or Gravox to thicken,

Puff Pastry
Instructions
Put beef, onion, mushrooms, stock, Worcestershire sauce, salt and pepper in slow cooker

Cook on low for 5 hours or until meat is tender.

Take lid off slow cooker and turn on high

Add the corn flour or gravox to the slow cooker and stir.

Leave cooking on high until sauce thickens, remove some liquid if necessary.

Cool pie filling.

Grease pie tin and line with pasty

Add chilled pie filling to pastry crust.

Top pie with pastry and crimp edges.

Brush pastry with egg wash and bake till golden.