Submitted by Stacey Guimaraes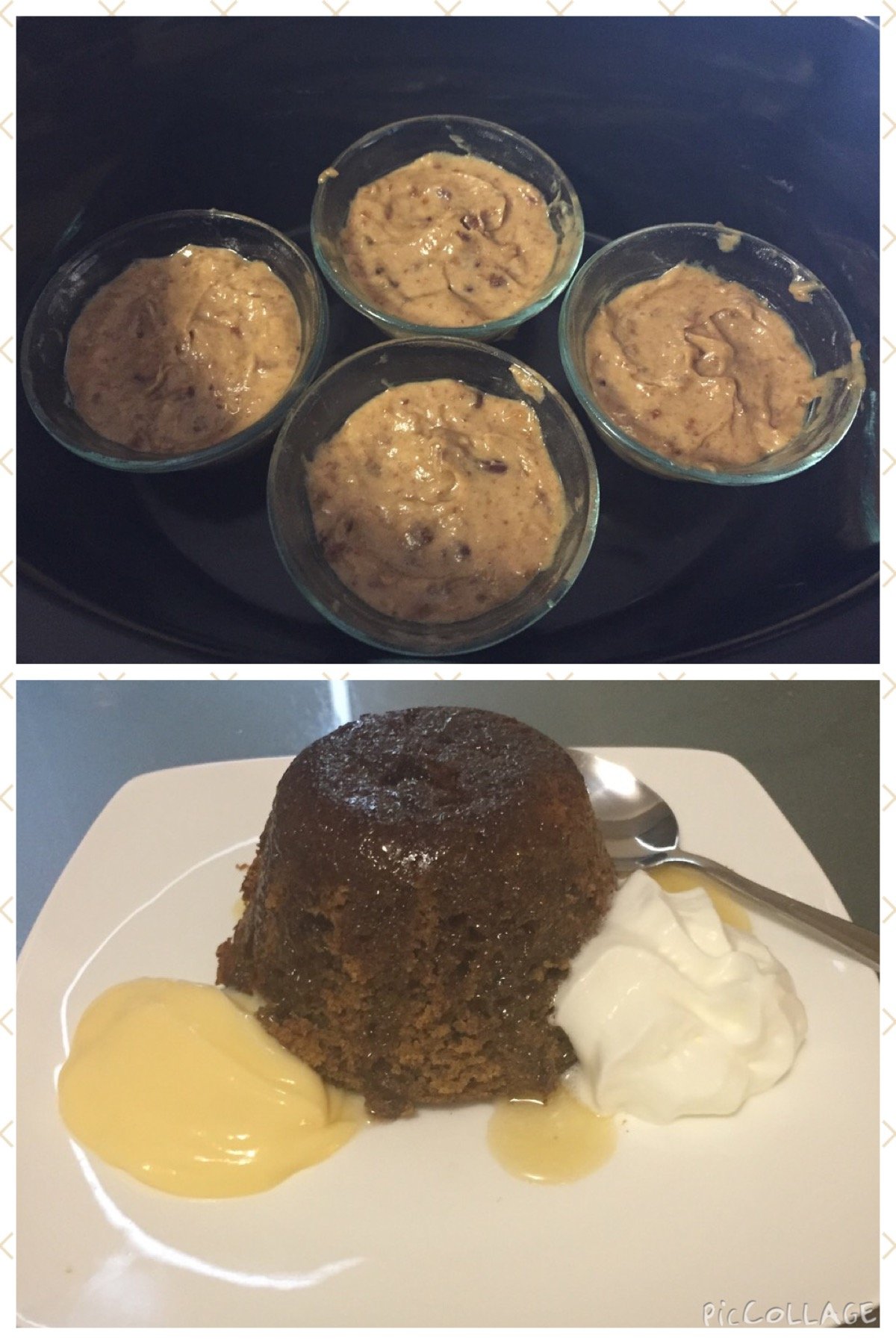 Slow Cooker Sticky date Puddings with Butterscotch Sauce
Ingredients
Melted butter, to grease

285g (1 3/4 cups) pitted dates, halved

250ml (1 cup) boiling water

1 teaspoon bicarbonate of soda

80g butter, at room temperature

100g (1/2 cup) caster sugar

2 eggs

115g (3/4 cup) self-raising flour, sifted

75g (1/2 cup) plain flour, sifted

185ml (3/4 cup) pouring cream

160g (1 cup, lightly packed) brown sugar

60g unsalted butter, chopped

Double cream or custard to serve
Instructions
Step 1 Preheat slow cooker on low. Brush or spray chosen mini bowls or cups for individual servings

Step 2 Combine the dates, water and bicarbonate of soda in a bowl. Set aside for 10 minutes to soften. Use a fork to coarsely mash or process the dates before soaking.

Step 3 Use an electric beater to beat the butter and caster sugar in a bowl until pale and creamy. Add the eggs, 1 at a time, beating well after each addition. Fold in the date mixture and the combined flour. Spoon the mixture into the prepared pans and smooth the surfaces. Cook for 1.5 to 2 hours on low (depends on individual slow cookers) or until the surfaces spring back when lightly tapped.

Use a tea towel under the lid while cooking to stop moisture. Set aside for 5 minutes to stand before turning onto a wire rack to cool slightly.

Step 4 Meanwhile, place the pouring cream, brown sugar and unsalted butter in a saucepan over medium heat. Cook, stirring, for 5 minutes or until smooth.

Step 5 Top with double cream or custard and drizzle over the sauce to serve.