Submitted by Patina Pearson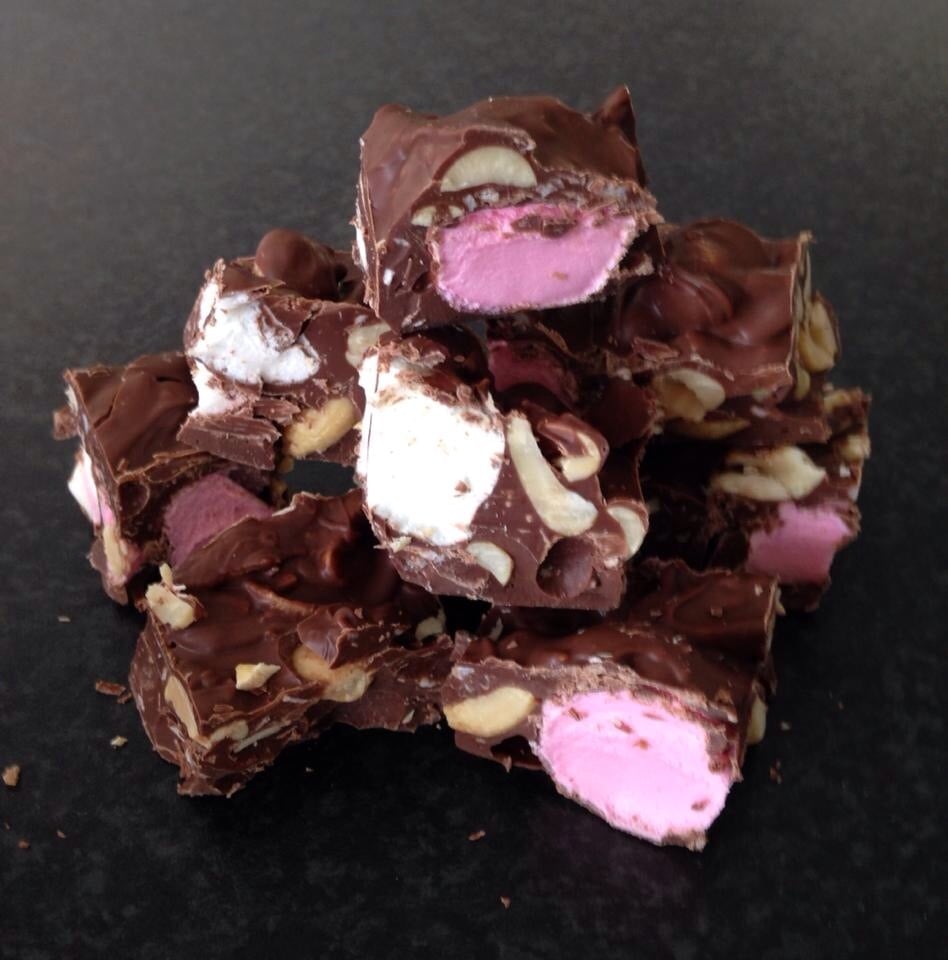 Slow Cooker Rocky Road
Ingredients
600 grams chocolate (I used store brand milk and dark chocolate)

1/2 packet marshmallows (about 20)

3/4 cup peanuts (or nuts of choice)

3/4 cup sultanas (or any other dried fruit)

1/2 cup shredded coconut
Instructions
Place chocolate in slow cooker and cook on high, uncovered until chocolate has melted

Stir every 15 minutes (mine took an hour to melt)

Add remainder of ingredients

Cook for a further 5 - 10 minutes until marshmallows have started to soften.

Pour or ladle into a tray, lined with baking paper (I used 20 x 30 cm slice tray)

Refridgerate until set.

Cut into desired size pieces.